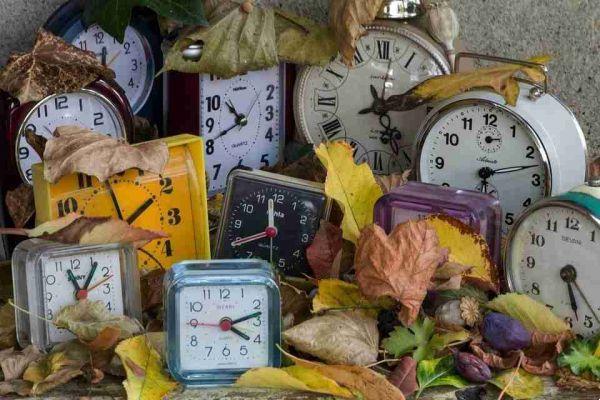 If you are looking for an Android alarm clock that has more features or particular ways to get you out of bed in the morning, here is our list of the best ones on the Play Store.
The best alarm clock apps for android
Easy alarm clock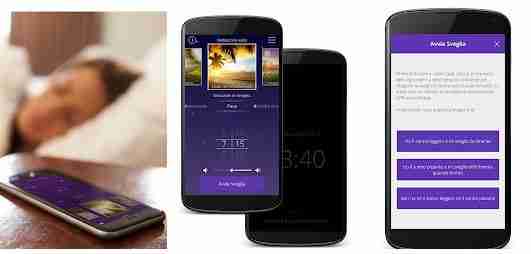 An alarm clock with delicate meditations to wake you up in a pleasant and stimulating way.
Easy wake up takes you gently from deep sleep to awakening every morning.
A sweet mix of guided visualizations, stretching and breathing techniques, soothing sound effects and inspiring music to start the day feeling calm, refreshed and inspired.
Each meditative alarm clock is tailored to your personality to make it as effective as possible.
Every morning, a soft voice and quiet sounds gradually wake you up in a gentle way.
The calm sound effects incorporated into the meditations improve your views and the effectiveness of the app.
Easy Alarm Clock can also be used as a bedside clock becoming a beautiful inspiring image when waking up.
Include your own music, after the guided meditations, to get you out of bed once you are fully awake. Choose more than one track and the shuffle feature for a different awakening every morning.
Download Easy Alarm Clock on PlayStore now.
GO Clock – Alarm Clock & Theme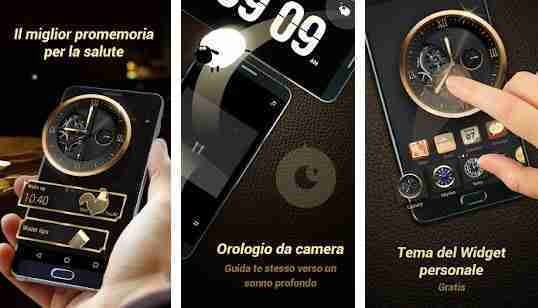 GO Clock is your most intimate life assistant. Not only can it remind you to wake up comfortably or remind you of your daily events, but it also has bright call screen, bedside clock and other functions, to give you the friendliest alarm clock at the most appropriate time!
Download GO Clock on PlayStore now.
Alarm Clock Xtreme: Alarm clock, stopwatch and timer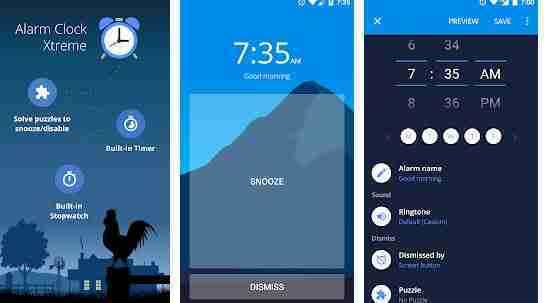 Wake up gently to the sound of your favorite music and avoid accidentally turning off the alarm, with Alarm Clock Xtreme Free! Our smart alarm clock includes features that prevent you from snoozing it too many times and help wake you up. It also includes a built-in timer and stopwatch.
Download Alarm Clock Xtreme Free now on PlayStore.
Glimmer (bright alarm clock)
This wonderful software wakes you up softly. Turns on the screen 30 minutes before the alarm clock with minimum brightness and gradually increases it.
Download Glimmer on PlayStore now.
Sleep Cycle alarm clock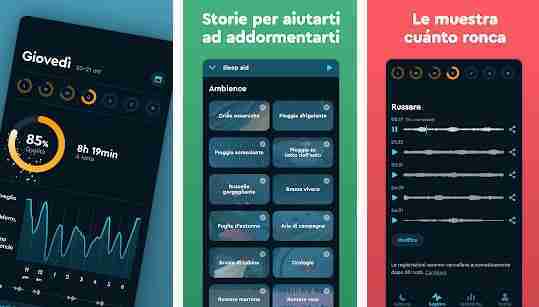 Sleep Cycle features audio analysis: now you no longer need to place the device in bed to monitor sleep.
Sleep Cycle is a smart alarm clock that tracks your sleep patterns and wakes you up when you are in light sleep. Waking up happens in a completely natural way, making you feel refreshed and full of energy.
While you sleep, you go through different stages of sleep, ranging from light to deep sleep and vice versa. The sleep phase you are in when the alarm goes off is very important, because it determines your level of tiredness / rest when you wake up.
While you sleep, your movements vary according to the sleep phase you are going through. Sleep Cycle's patented technology monitors the way you sleep using sound and vibration analysis, i.e. by monitoring movements in the bed during the various stages of sleep.
Sleep Cycle will find the optimal time at which you will be in light sleep to wake you up in the morning, within a predetermined window of 30 minutes that ends at the time you set the alarm. Waking up in the lightest sleep phase means waking up naturally, without an alarm clock, feeling refreshed and full of energy.
All you have to do is activate Sleep Cycle before going to sleep and place the device on the bedside table or on a spot on the ground near the bed.
Download Sleep Cycle on PlayStore now.
Free alarm clock for heavy sleep - AMdroid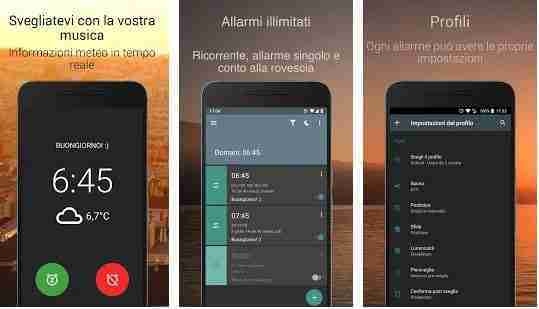 AMdroid Alarm Clock is an innovative feature-rich alarm clock app. It's smart, fully customizable and can make your morning routine better, never wake up late again!
Download now AMdroid on PlayStore.
Timely - Wake up
Timely is a beautiful alarm clock for Android, with an extraordinary user experience, equipped with a revolutionary integration with the cloud to have all the alarms backed up and synchronized with all your devices.
Setting an alarm has never been easier: Swipe your finger from the edge of the screen and set the desired time by swiping along the bar. Click to make 5 minute adjustments.
A beautiful awakening: High quality ringtones and our innovative Smart Wake up feature to turn awakening into pure joy.
The style for your taste: Choose one of our themes with beautiful colors to match your personal style. Or use the tool to create your own brand new look. Select one of our hand drawn clocks to suit your preferences.
No More Late Waking Up: Use tests to make sure you're really awake when you turn off the ringer. Do you think pressing buttons is fancy enough? Turn your device to snooze the alarm. In addition, Timely recognizes when you pick up your phone and reduces the intensity of the alarm by turning down the volume.
Your devices are connected: Manage settings to deactivate and snooze your alarms on all your devices at once. Syncing through the cloud allows you to have a seamless experience on tablets and phones. In addition, all data is backed up via a cloud backup.
Download Timely now on PlayStore.
AlarmMon
Download AlarmMon on PlayStore now.