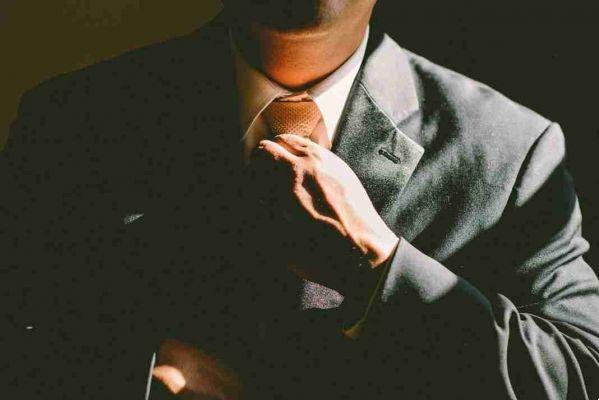 How to tie a tie. You don't know how to tie a tie or you might learn new ones here are the best apps for Android iPhone and iPad.
The tie is a clothing accessory that fascinates you and you use it daily and would like to know how to make new knots to change the look?
Here are the best apps to learn how to tie a tie through your smartphone and tablet.
Through simple illustrated steps you will learn how to tie a tie.
How to tie a tie: the best apps for android and iOS
Tie knots
Has it ever happened to you that you didn't know how to tie a tie? If yes, then this app is right for you! Tie Knots is an application that will be useful to all men and tying the tie will no longer be the problemem.
There are several types of tie knots. In our application we present the most popular knots, including Winsdor knot, half - Windsor, Pratt and Four in Hand. Clear illustrations will guide you through each step of each node:
The Windsor knot is the very elegant English knot, used for special occasions. Its name comes from the Duke of Windsor, who made it popular.
The half Windsor resembles the Windsor knot, but is less thick and easier to make. It is an elegant triangular shaped knot.
The Pratt knot, also called the Shelby, Pratt-Shelby knot, is a knot invented in America. It is easier to do than the Winsdor knot. The Pratt method produces a symmetrical knot.
The Four-in-Hand knot, also called a simple knot, American knot or beginner's knot, due to its simplicity is currently the most popular in the world. It is therefore universal and can be worn with all shirt collars.
Download now for Android and iOS
How to Tie a Tie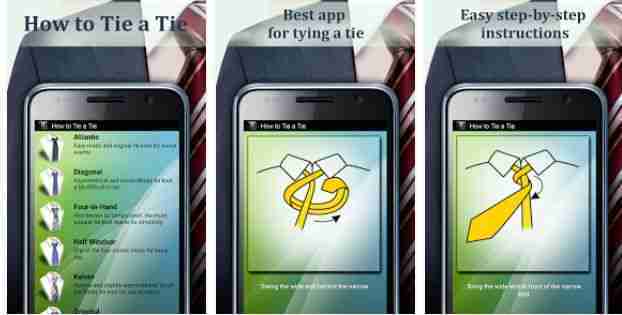 The largest selection of tie knots - now with 20 knots!
10 million people know and use this app!
• CLEAR and SIMPLE: Just follow the simple instructions and illustrations to tie your tie flawlessly!
• USEFUL and PRACTICAL: you will no longer need the help of your wife or other people to tie an elegant knot in your tie.
Scarica ora your Android or iOS
How to tie a tie
The useful application for every man - and the one who ties the tie 1-2 times a year for the holidays, and the one who wears it every day.
Easy step by step instructions will teach anyone to tie a tie. Photos and descriptions will help you choose the right knot and understand how to tie a tie.
For beginners it is recommended to start with simple knots such as - "Simple", "Kelvin" or "Windsor". Advanced should try something line - "Pratt", "Hannover", or "Grandchester".
Fashionmonger can try out extravagant knots like - "Eldridge", "Trinity" or "Baltus".
Download now for Android