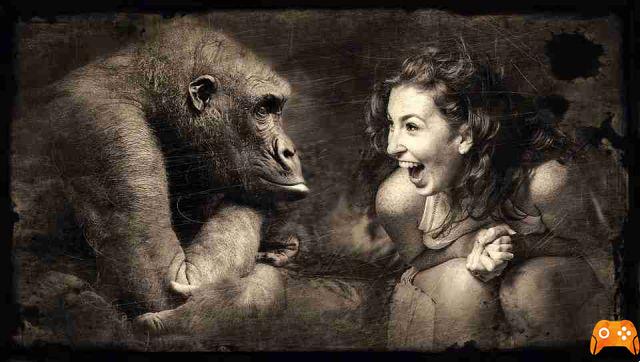 GIF is an image file format that, unlike other image formats, supports animations. Basically, you can record short animations and save and share them in GIF format. The format is now widely used for Internet jokes and tutorials. We cover several apps and services that will allow you to create and edit GIF images on your device. Once you have them on your device, you will be able to create GIFs, convert videos to GIFs, transform data to GIFs, and even edit your existing GIF images.
Best apps and tools to create and edit GIFs
Giphy GIF Maker
Giphy (Android | iOS) is a great tool for users who want to create GIFs on their mobile devices. The app allows you to record quick videos, then automatically turns them into GIFs. Of course, you can also decorate your mini clips with more stickers, effects, filters and text.
You can activate some filters before you start shooting the mini clip. Once the video is finished, users can edit it by adding text, various effects and stickers. Also, the app allows you to crop the GIF so that you can crop the unflattering parts.
GIF Maker and Editor
GIF Maker and Editor (Android) is a free GIF creation application that allows users to create animated GIFs in a very easy way. Users can then share these files via social media, messaging applications, and email.
The app allows you to create GIFs from images and videos. Once you've created a GIF, go ahead and add stickers, text, effects, and more to your creation. You can use your own GIF material or just use the app to edit pre-existing GIFs you already have on your phone.
GIF Maker and Editor is free to download, but if you want to get rid of all ads and unlock a few more options too, like a set of 32 professional stickers and support for up to 600 frames, you'll need to upgrade to the PRO version. .
GIF Me!
GIF Me! (Android | iOS) is an easy-to-use GIF maker that can create short clips using different methods. You can glue some images together, which are then played in a loop. Alternatively, you can shoot a short video if you prefer. There is also an option to import files.
Once you have a video or series of photos ready to be merged, you can add filters. There is also a range of editing options that allow you to rearrange frames, adjust speed and add text / stickers.
Coub
Another great mobile app for creating GIFs is Coub (Android | iOS). The app offers access to a library of GIFs and mini clips, but you can also create your own using the "Create" button.
Coub allows you to use your own videos and trim them according to your needs. Alternatively, you can use any video found on the web. Just paste the video link, which allows you to edit it from within the app. Unlike other apps, however, Coub doesn't let you add filters or other enhancements to your GIFs; however, you can add music to your GIFs.
GIFless
Gifless is a web service that you can access from your browser. It allows users to create minimalist miniature GIFs that consist only of text and emojis. Getting started is easy - log into the site and start by selecting your GIF size. Add your text and emojis and that's it! You can copy and paste all your favorite emojis into the fields below the text.
Tap the "Preview" button to check your creation, then simply click "Download" to get the GIF to your computer. You can also share it directly on social media.
Data GIF Maker
Data GIF Maker is a web app developed by Google that allows you to create animated GIFs from what is usually seen as boring data. The service turns your numbers into images to make it more interactive and fun for the people you need to share it with.
Using the service is quite simple: just select the theme and enter the parameters and Google will create an elegant GIF in seconds. Once the GIF is saved, you can go ahead and generate a link to share it with others.
Peek
Peek is an animated GIF recorder for Linux that makes it easy to create short screencasts of your display. It was actually built for the specific use case of logging areas of the screen for things like easily showing the UI features of your apps or showing a bug in bug reports.
With Peek, simply place the Peek window on the area you wish to capture and press "Register". Peek is optimized for generating animated GIFs but can also record directly to WebM or MP4 if you prefer.
EzGif
Do you want a GIF as an avatar or profile picture on a website but the size is too large? You can use the EzGif tool to solve the problem easily.
This is a web service that helps users change the size of their animated GIFs. First, upload a GIF and set the desired image size (width and height). Then, select the Resize method and what do you want to happen if the aspect ratio doesn't match and hit "Resize Image!" That's it, you're done!
Gif Run
Gif Run is a useful web tool that allows you to create a small GIF of up to 10 seconds from a YouTube / TikTok / Facebook / Twitter or Vimeo video. Copy the video link into Gif Run to get started, then hit "Get Video".
Then, select how long you want your GIF to be. Find the part of the video you want to turn into a GIF and hit the "Preview" button to get started. Once the set time is up, you can click "Create GIF" to create your mini clip.