Best Android Launcher on Play Store. To make your Android smartphone or tablet truly unique, the launcher takes care of it, that application that, without even realizing it, you use every day. Precisely for this reason it is essential to choose a compromise between functionality and lightness, depending on the device and your style. Find out what launchers are and which ones are best suited to your smartphone and your personality!
What is an Android Launcher and which one should you install?
When we talk about the android launcher we refer to the home-screen of a smartphone, to the app drawer, to the notification menu and quick settings, in short, to the entire browsing experience of the interface. The android launcher is in fact a real application that has the task of organizing and launching the other apps and that, in general, deals with the interaction between user and device. If between husband and wife it is better not to put your finger, between user and smartphone you need an original launcher that fits perfectly to his personality.
The launchers start automatically once installed, the only prerequisite is to set them as the default launcher.
Pixel Launcher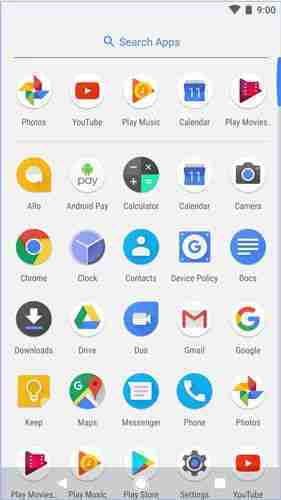 Pixel Launcher was the most important element of diversification of the new Google smartphones and the object of the initial desire of many who tried to simulate the interface through alternative launchers or aesthetic changes of various kinds.
Google then released the Pixel Launcher in the Play Store
Evie Launcher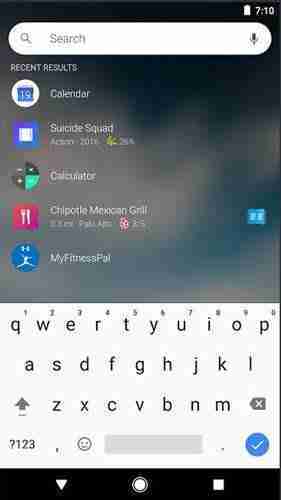 Evie Launcher is a free app that has been around for a long time beta, reserved only for the American public, and recently landed also in our continent: although it already offers most of the options you may want to manage your home (widget, icon pack, app drawer and various customizations available), its strength definitely lies in the Research, which allows you to directly access a lot of content, without having to rely on dedicated apps.
Simply with one swipe down in fact, you can start typing what you want, thus obtaining many types of results. For example, here are some of the most interesting search terms:
Contacts: you can start a call or chat with a person in your address book by writing their name;
App: by writing the name of an app you can open it if installed on your smartphone, or go directly to the page on the Play Store;
Names of premises: contacts, reviews and directions to reach the place;
Richieste come "bars near me": list of places that correspond to the description, with the possibility of using various search filters
Movie names o TV shows: trailers, plot and links to review sites.
Smart Launcher 3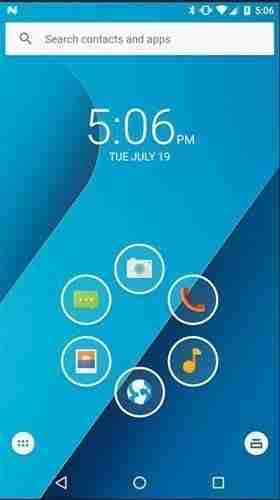 Simple, Light, Fast
Speed ​​up your device with Smart Launcher 3. The innovative launcher that makes your Android more intuitive and well organized. Find out why it has been downloaded by over 20 million people. Smart Launcher 3 is completely different from any other launcher on the Play Store. It is not based on the AOSP launcher.
- Low resource usage
– Material Design
- Quick access to your favorite applications
- Do a double touch on an icon to launch another app
- Your applications are automatically organized into category
- Search bar for a quick search in applications, contacts and the internet
- Receive the notifications directly on the homescreen
- Turn off the screen with a double tap or simply by leaving the device on a flat surface
- Integrated screen lock with notifications
- Highly customizable. Hundreds of themes and lockscreen, support for almost all iconpack
- Plugin architecture. You can download and activate only the features you want
- Safety: You can hide apps from the apps grid and password protect them
- Optimized for convenient use in portrait and landscape modes
- Works on almost all android devices. One launcher for phone and phone
- Development guided by user suggestions
Arrow Launcher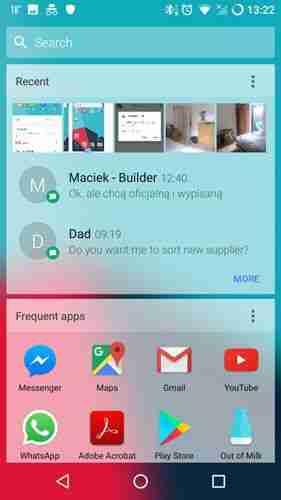 Arrow is the personal launcher for Android that radically simplifies the Android user experience. Featuring battery and memory saving technology, it's light, fast and efficient. Unlike other launchers, Arrow helps you keep your professional and private life organized by integrating with Bing's daily wallpapers and with Wunderlist and Microsoft Office.
Arrow makes it easy to find, launch, and return to your favorite apps, keep in touch with friends and keep up with the important aspects of your life. Arrow learns from your actions - the more you use it, the more similar it becomes to you.
Main features: Created in your image
Arrow is designed with simplicity and customized to the way you work.
• Apps: To save you time, apps are automatically arranged based on how you use them.
• People: Finding and contacting the people you care about is easier than ever.
• Reminders: With built-in reminders, you have everything under control. Thanks to the integration with Wunderlist you can synchronize your reminders and access them from your PC, phone or the web.
• Recent: Photos, downloads, recent app installs, even dropped calls, are all at your fingertips. You can easily share your recent photos on WhatsApp, WeChat, Facebook and other social networks.
Nova Launcher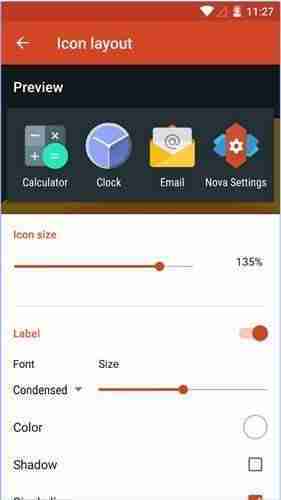 Nova Launcher is a new screen start-up for Android devices (version 4.0 or higher) and offers many more benefits than are normally made available to us.
One of the most notable things that distinguishes Nova Launcher is its imposing visual aspect that will leave us thrilled at every action we are going to perform. Simply swiping your finger across the screen to 'scroll' is already pretty cool.
However, aesthetic matters aside, the application makes available to the user dozens of functions concerning the configuration of the movements associated with the touchscreen, but also all the actions that involve the movements of the phone (such as lateral movements, etc.).
In addition to all this, you will have the possibility to customize the various desktop icons by making 'backup copies' of the configuration in order to easily import them on any other device.
Nova Launcher is a tool that combines elegance and flexibility in order to provide a different startup screen. If you want to try something new, you won't be disappointed with the potential of Nova Launcher.