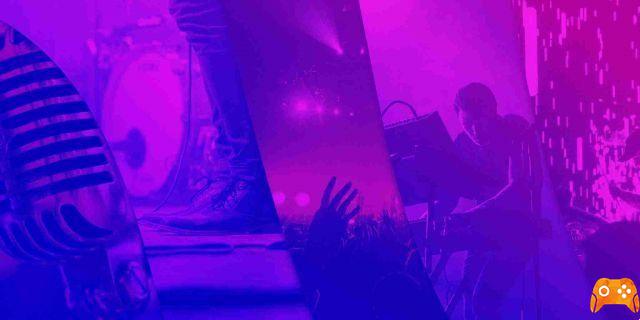 Audius is a celebrity-backed music streaming service with its own cryptocurrency token that aims to make the streaming industry fairer for all.
Audius is probably not a name you've heard before. The exponentially growing music streaming app has raised millions of dollars from celebrities such as Nas, Katy Perry and Jason Derulo.
Remember SoundCloud, but not quite. Putting a different twist on music streaming, Audius uses technology to help artists support and give them direct access to their fans.
But what is this new streaming service that's attracting the attention (and investment) of some of the biggest celebrities and leaders in the music industry about? Read on to find out.
Cos'è Audius
Audius is an encryption-based music streaming app with its own Ethereum-based cryptocurrency token: AUDIO. Audius boasts more than 100.000 artists, mostly independent.
Founded in 2018, the streaming app uses blockchain technology, with the aim of supporting artists in an industry notorious for disparity in compensation. Think of it as SoundCloud, powered by blockchain technology and created with artists in mind.
As of July 2021, Audius has more than 5,3 million unique users who overall listened to music more than 7,5 million times in April 2021 on the app, Audius' busiest month to date.
The unique music streaming app has caught the attention of prominent artists who are investing heavily in the app that is taking the music industry by storm.
How Audius differs from other streaming platforms
This is a music streaming app for music lovers, from music lovers. Audius is owned and operated by a community of artists, fans and developers; and aims to give artists more control over how their music is monetized.
Audius has a social media element, which helps artists connect directly with fans through their music. For example, Audius has a feature that allows artists to share their music from the streaming app directly to TikTok.
In structuring the app this way, Audius is addressing the industry-wide challenge of artists not receiving the compensation due to them for their work, with artists working behind the scenes typically losing royalties.
As for its technical aspect, Audius' blockchain protocol allows artists to stamp their work. The technology, however, is made to be user-friendly, so artists and listeners outside the cryptocurrency community won't find it difficult to use.
How to discover new music on Audius
Finding new music on Audius is quite simple. That's how:
Launch the app on your Android or iOS device.
Set up your profile by following the instructions.
Select the artists you want to follow.
Tap the arrow at the bottom of the screen to discover the trending music. You will automatically land in the music trends tab of this week . You can also touch This month e this year to discover more music that other users have liked the most on the app.
You can also tap the button Explore at the bottom of the screen to discover new music and artists you may not be familiar with.