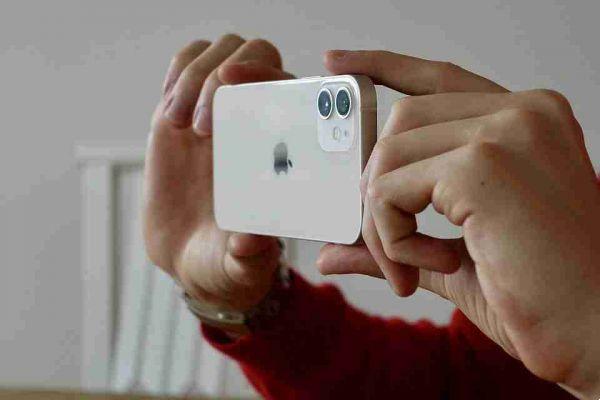 Here are the best free video editing apps for iPhone and iPad, which allow you to edit camera clips wherever you go. No PC required!
There is no need to use a Mac or PC to create a custom movie using photos, music and videos. As iOS hardware continues to get more powerful and move closer to a real computer, there are a plethora of video editing apps that allow you to edit and create a video from different media files.
Best free video editing apps for iPhone and iPad
We're highlighting a number of mostly free video editing app choices for your iPhone or iPad.
iMovie
Any list of free iOS video editing apps wouldn't be complete without Apple's iMovie. The app should be your first choice for editing on an iPhone or iPad. While the interface may seem overwhelming at first, it offers a number of powerful features and is the closest to a desktop-class video editor you can find on an iOS device.
There are two main features to take advantage of. The surprisingly powerful editor lets you select from eight themes complete with matching titles, transitions, and music. Additionally, the app offers 10 different filters to choose from. You can create a movie soundtrack using built-in music and sound effects, music from your library, or even your own narration.
If you're looking for something a little different, iMovie has a great feature to help you make Hollywood-style movie trailers with graphics and soundtracks included.
You can save or share both types of movies in 4K or 1080p at 60FPS. Be sure to check out our great guide to editing videos on iPhone, which includes a number of iMovie tips.
Download: iMovie
KineMaster
KineMaster is a great way to create videos with a number of editing tools and other features for free. To get started, you can start a project with a number of aspect ratios, from cinematic 16: 9 to 1: 1 perfect for Instagram.
Then it's time to add transitions, text, music and more to the video with an easy to use interface. You can combine multiple layers of videos, images, stickers, special effects, text and handwriting into the final result. A number of video resources are included for you to use for free.
To create immersive audio, you can take advantage of the EQ presets, ducking and volume envelope tools.
Videos can be edited and exported up to 4K 60FPS.
You'll need a subscription to remove the watermark from completed videos and unlock a number of additional tool presets. You'll also have access to additional resources to use with videos, such as wallpapers.
Download: KineMaster
PowerDirector
For a top-notch option that can easily edit and export 4K video, try PowerDirector. One of the best features is the ability to repair shaky movies with a video stabilizer. You can also create fun intros with animated titles. And to make your audio stand out, try the voice changer. Replace the background with a green screen editor for an unlimited number of great possibilities.
Other features include the ability to combine images and videos into one clip and add animated text or titles to videos. After editing, it's easy to upload to both YouTube and Facebook for maximum exposure.
The free download offers limited functionality. To make the most of the app, you will need a subscription. This offers 4K video, custom text styles, use of over 3 million videos from Shutterstock, and more.
Download: PowerDirector
Videorama Video Editor
Videorama is another solid video editor. After opening the app, you can choose between three different video orientations: horizontal, vertical or square. The square size is perfect for Instagram.
Easily, the best feature of the app is its ability to download free videos and photos from Pixabay. It also allows you to download copyright-free video effects, sound effects and music.
In the editing timeline, you'll see the usual set of editing tools at the bottom, including adding text, photos, music, and filters. Tapping the video slider at the top brings up four more tools. These include options to edit the clip, remove it, duplicate it, and add various transition effects.
The free version of the app allows you to create short 720p videos with a Videorama watermark. You can pay a monthly subscription to unlock all the features of the app. This will remove the watermark, provide access to premium content and features, allow you to create videos at 1080p and 60FPS, and give you the ability to share content longer than three minutes.
Download : Videorama Video Editor
FilmoraGo
For iPhone only, FilmoraGo offers tons of video editing options to show your creativity. A great timeline view makes it easy to manipulate multiple videos and cut, split, duplicate, and more.
The app offers royalty-free music and built-in sound effects to add even more to a video. You can also record your own unique voiceovers. For even more fun, the app supports filters and text overlays. And you can add multiple effect layers to a single video. When you are feeling adventurous, you can use the app to record video simultaneously with the front and rear camera with an iPhone XR or later. There are also video filters for retouching.
You can try the app for free. But to use all the features, you will need a subscription. Subscribers can use multiple layers, unlimited video length filters, and much more.
Download: FilmoraGo
InShot
Whether you're creating the perfect video for Instagram or elsewhere, InShot has the tools you need. Some of the best features allow you to add the perfect soundtrack to your video. The app lets you add your own music or you can even select sound effects or a voiceover. It's easy to sync audio and video.
For video, you can add text, emojis and even animated stickers while also adding a number of filters and effects.
A subscription will give you access to all paid transitions, effects, stickers, and more. You will also be able to export watermark-free videos and use the app ad-free. If you'd rather not subscribe, a number of in-app purchases are available to unlock additional filter and effect packs and to remove the watermark and ads.
Download: InShot
Videoshop
Another great free video editing app for your iPhone is Videoshop. The interface is easy to use even for the most inexperienced video editor. To get started, you can import a video, shoot directly from the app, or even import a snippet of popular viral videos.
To make editing easier, you can customize toolbars to show only selected tools. On a video, you can trim and split the videos into multiple clips while adjusting with a wide variety of tools. Along with music for an audio track, you can add sound effects or even record your voice over.
A subscription will unlock a number of additional features. Some of these include removing watermarks on exported videos, exporting 4K videos, additional filters and transitions, and more.
You can also unlock the entire app for a one-time purchase. There are also independent purchases for removing watermarks and for the imposition tool.
Download: Videoshop
Magisto
With a focus on social media, Magisto eliminates all the difficulties associated with creating the perfect video. The app handles all the changes by itself. Using artificial intelligence, the editor combines videos, photos, music, text, effects and filters.
Once you've selected a specific editing style such as moments of care, memories or travel, it's time to import all the necessary media files. Next, there are a number of different songs to choose from, including everything from rock to movie soundtracks. You can also choose a specific song from a music library. Then share the results on Facebook, Instagram, Twitter and many other social networks with just one tap.
The free version will support movies up to two minutes and 30 seconds. There are two types of membership, Professional and Premium, which offer a number of additional features like longer movies, more editing styles, unlimited movie downloads, and more.
Download: Magisto Video Editor & Maker
clip
It shouldn't come as a surprise, but Apple has another great way to edit and create great videos with Clips. The iPhone and iPad app allows you to create both vertical and horizontal videos for sharing. You can easily import videos and photos from your library to get started and even record from the app.
To a video, you can add fun touches like emojis, speech bubbles, illustrated stickers, and more, with just a few steps. The app offers more than 100 soundtracks that will automatically adapt to the length of your video. You can also add a song from your library.
The final results can be quickly sent to others via email or SMS or posted on social media sites like Instagram. Thanks to iCloud sync, you can view and edit videos on all your iOS devices.
Download: clip