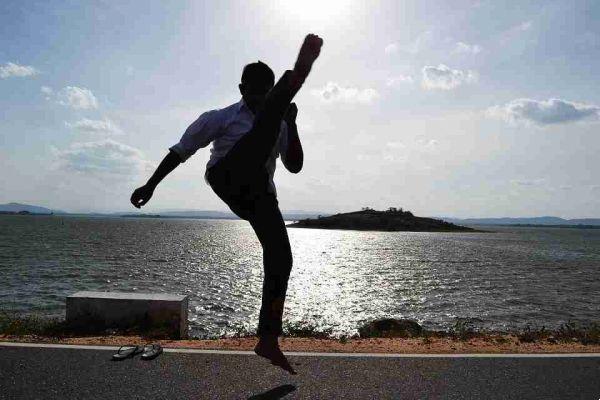 Martial arts are a great way to practice self defense, or just to get fit, and there are tons of Android apps that can help you out.
Some of these are in English, but just follow the videos and the illustrated instructions to understand the training to follow.
App to learn martial arts
Martial Arts – Training and workouts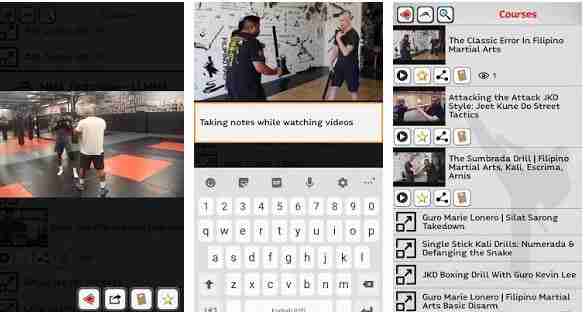 This app is basically a video library, coming from YouTube and the Internet.
You can quickly access a wide range of training materials in five languages.
All popular martial arts are available, from Muay Thai and Ninjutsu to MMA and Boxing.
Scarica ora Martial Arts – Training and workouts.
Fighting Fitness– Martial Arts Academy
You can follow a 3D martial arts master who displays punches, kicks, and more. In the Hazard Studio app, everything happens in a virtual boxing ring, where all you have to do is set up a fitness program and copy what you see.
Scarica ora Fighting Fitness– Martial Arts Academy.
Muay Thai fitness – Muay Thai a casa
Muay Thai is a martial art that originated in Thailand and is considered a martial art with real fighting characteristics.
Currently, Muay Thai is a famous martial art not only in Thailand but also known and practiced all over the world. Muay Thai uses hands and fists like boxing, legs like karate and rotation and locks like Judo, Aikido… Therefore, Muay Thai is always trained by experts and professional martial arts athletes.
If you are looking to learn martial arts for self defense, Muay Thai is the most suitable martial art. Muay Thai Fitness - Thai boxer trainer application has summarized many self defense ways, effective in real situations.
Download now Muay Thai fitness - Muay Thai at home.
Taekwondo training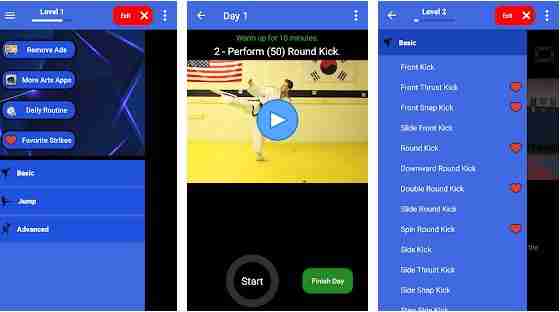 Contains short clips of techniques, in this case related to Taekwondo. You can watch and copy them, but also follow a daily series of moves, mostly with kicks. You have access to one set per day, unless you're willing to watch ads to unlock upcoming shows.
Download now Taekwondo Training.
fighting trainer
Simplicity is often best when it comes to learning a martial art. The main feature of this app is one or two 3D figures demonstrating MMA techniques.
Punches, takedowns, master combos and more on one platform that you can rotate and zoom in and out. Above each move you will also find a handy hint and the moves in a combination.
Unfortunately, there are no ready-made training programs, so you'll have to be creative.
Download Fighting Trainer now.