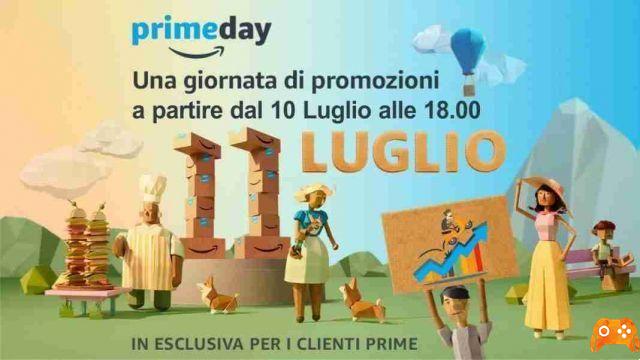 Amazon Prime Day: what it is and how it works. Prime Day is reserved exclusively for Amazon Prime customers. It's the largest shopping event in Amazon's history, and it's a great day for you to get discounts on anything you like.
How Amazon Prime Day works
30 hours of shopping - 24 hours is not enough to take advantage of all the great promotions. For this reason, Prime Day will start on Monday 10th July starting at 18.00 pm, giving Prime customers 30 hours of shopping.
Explore promotions that interest you - You will be able to discover the Prime Day promotions, choosing from more than 10 themes and interests. From "tech buffs" to "DIYers", finding personalized promotions will be even easier and faster.
Follow the promotion - The control of promotions expands on the Amazon App. From home or on the go, you can track and buy any item through the Amazon App.
Prime customers will have access to 30 hours of shopping starting at 18pm on Monday 10th July, with new promotions for all 30 hours. This year Prime Day will catch up 13 Countries and Amazon will hold major promotions for new and existing Prime customers in the US, UK, Spain, Mexico, Japan, Spain, India, Germany, France, China, Canada, Belgium and Austria.
Find out more on the official page
All this by being subscribers Amazon Prime what are you waiting subscribe now it's free for 30 days and then you can unsubscribe if you are not satisfied easily through this guide.