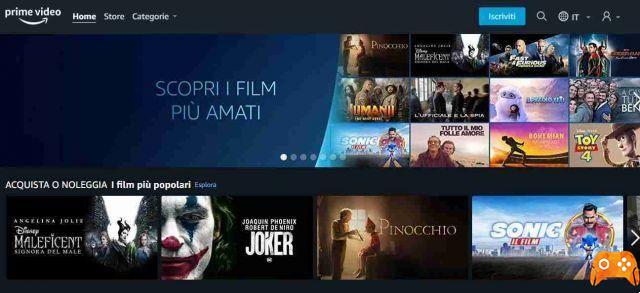 Amazon Prime Video Store is a new service for all holders of an Amazon Prime subscription that, in addition to accessing Amazon Prime video, and seeing the films and series present, now allows you to buy or rent the latest films and premieres.
Prime Video Store will allow all Amazon Prime Video users to have access through the site primevideo.com or the app, to the most requested films of the main American and local studios, such as Disney, Warner Bros., NBCUniversal, Sony, Paramount, Lionsgate, Rai Cinema and Medusa Film. Their most recent and anticipated releases will be available in the catalog.
Amazon Prime Video Store: how it works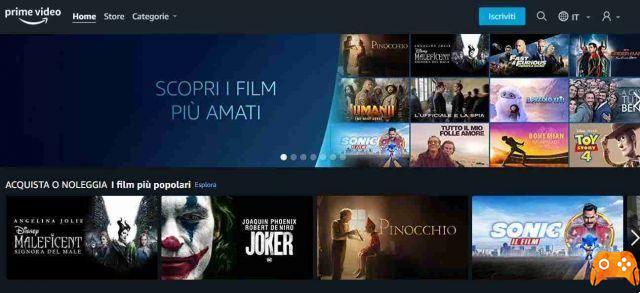 All you need to do is go to the Prime Video site or via the app on your Android or iOS mobile device.
Log in with your credentials with an Amazon Prime subscription. (Amazon Prime includes many services including unlimited shipping at no additional cost on many products, is available for 36 euros per year and includes a free 30-day trial period for new subscribers. Customers can sign up at this link.)
Once on the site or app, you will see a new entry Store, in the menu at the top on the web and at the bottom on the app.
Once selected, you will be able to see a series of recent films and the most popular films of all time that you can rent or buy, thus expanding the free choice of the service.
All you have to do is select the movie you are interested in from the Prime Video Store and decide whether to rent or buy it in HD or SD quality. The difference between the two options is that rentals include 30 days to start watching the video and 48 hours to complete it once it starts. While buying it you will have no time limits.
Once your purchase or rental is complete, you can start watching the film of your choice.