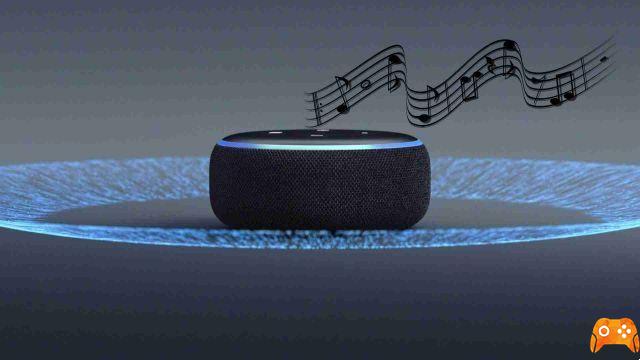 Amazon Echo is a great music player. Regardless of which Echo device you have, here's a guide that covers all the ways to play music on Alexa.
Amazon Music on Alexa and Echo devices
Amazon has made a selection of free music tracks available on all Echo devices through Alexa. This gives you free access to a selection of ad-supported playlists and radio stations on your Echo device. Just ask Alexa to play some music for you.
Amazon offers two additional music subscriptions to expand the songs available through Alexa to play with your Amazon Echo.
Just add one of these services to your Amazon account connected to your device and they will automatically be added to your Echo as well.
Amazon Prime Music on Alexa and Echo devices
Amazon Prime Music is a music streaming service that includes music stations and around two million songs for holders of an Amazon Prime subscription. So if you already have an Amazon prime subscription, your echo already benefits from this implementation compared to those who don't. So you have a lot more songs that you can ask Alexa to play.
If you don't have a prime subscription you can try it for free for 30 days and see if the new music implementation you receive meets your needs.
To play the music on Amazon Prime Music on Alexa try asking: Alexa play Tiziano Ferrro's music, Alexa play 90 'music, Alexa play classical music or whatever you prefer.
As mentioned, this service has a library of two million songs, perhaps it can happen that a song is not found, moreover the latest songs will certainly be reproduced in a reduced way because they need a dedicated subscription which is Amazon Music Unlimited.
Amazon Music Unlimited su Alexa e dispositivi Echo
Amazon Music Unlimited gives you tens of millions of songs through Amazon Music, including new releases, a service as complete as Spotify and Apple Music. Music Unlimited costs € 9,99 per month.
With this subscription we can assure you that you will be able to listen to any song from the most recent to the least current on your Alexa device.
Other music streaming services that you can play on your Amazon Echo
If you already have another music streaming service that you use you can add it to playback on your Amazon Echo by setting it up. The most popular supported services are:
Spotify Premium
Pandora
iHeartRadio
TuneIn
Apple Music
Deezer
SiriusXM
Vevo
To add these services to music playback on Alexa you will need to add them to your Echo here is how you need to do:
Open the Alexa app on your phone or visit the Alexa web interface
Swipe the left sidebar and select Settings
Tap the category Music and you will see a page where you can link your services
Select the music service you want to use, enter the login credentials of the same and it will be associated with Alexa and your Echo device.
If you want to make that service your default tap the Default Services field at the bottom of the page. Here you can select your favorite service so that you don't have to tell Alexa all the time which one to play the music from.
Conclusions
As you can see, playing music from your Amazon Echo with Alexa is easy and you have many possibilities of plans to refer to. If you don't want to pay anything to Amazon Music with its small selection of songs, if you subscribe to Prime you will get two million more songs but not the current ones. Amazon Music Unlimited which with its monthly subscription will allow you to listen to everything or use a third-party service such as Spotify or Apple Music. It's up to you to choose the best service to listen to music on Alexa.