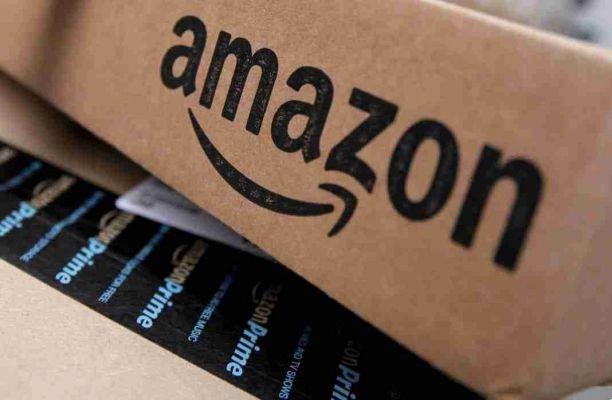 How to opt out of Amazon email marketing. Are you tired of receiving constant emails on your email account from Amazon, here's how to disable them.
In this article we will show you not to receive newsletters from Amazon concerning commercial and informational purposes by deactivating the active setting on your Amazon account.
How to opt out of Amazon email marketing
Go to the Amazon site and log in with your credentials
Once done, go to my account at the top right and from the drop-down menu that opens, click on my account
Now go to the box entitled Email alerts, messages and announcements
and click on the wording Communication preferences
Now go to deactivate the relative entry on Preferences for email communications
then click on Marketing e-mail and expand the section
check I don't want to receive e-mails for marketing purposes
now Save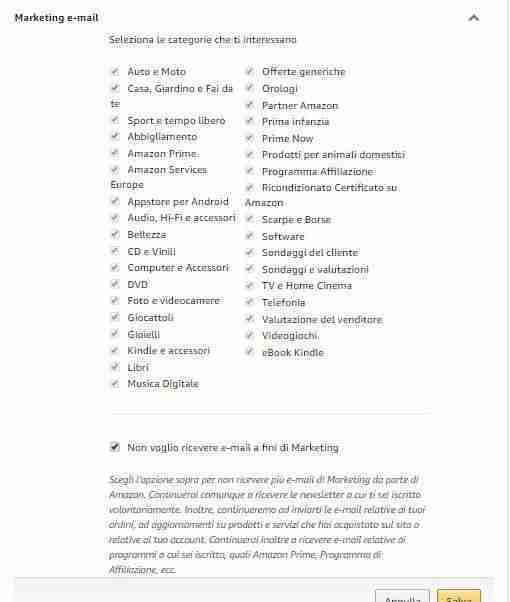 Choose the option above to stop receiving Marketing emails from Amazon. However, you will continue to receive the newsletters you voluntarily subscribed to. In addition, we will continue to send you e-mails relating to your orders, updates on products and services you have purchased on the site or relating to your account. You will also continue to receive emails related to the programs you are subscribed to, such as Amazon Prime, Affiliate Program, etc.