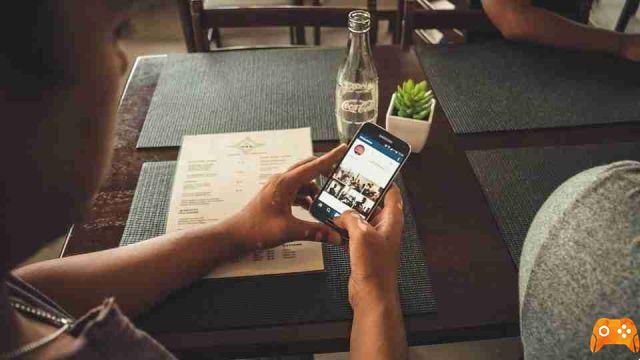 App to order photo gallery on Android and put your photos in order. Every day, your phone accumulates photos, friends' memories on messaging apps, personal memories you took, screenshots, and they probably take up tons of space on your device.
Managing hundreds of these files can be a difficult task. Thankfully, it doesn't have to be with the right tools. Here are six smart Android apps for all your photo management needs.
App to intelligently sort photos on your Android device
A + Gallery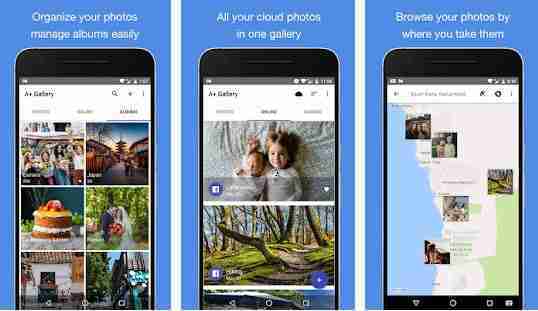 Let's start with A + Gallery, a free app that lets you browse photos from different sources on a common platform. It is compatible with three cloud services: Dropbox, Facebook and Amazon Cloud Drive. After linking your accounts, A + Gallery keeps your local gallery app in sync with media you upload elsewhere.
Additionally, A + Gallery has a handful of other useful features that you should usually turn to other third-party solutions for.
This includes the ability to protect your images or videos with a passcode and called function Places , which shows all your memories on a map based on which you took them. A + Gallery also shows how far you have traveled by evaluating the distance between these albums. You can, of course, search for images. A + Gallery contains a multitude of filters such as color, data and position.
Download: A + Gallery (free, premium version available)
Curator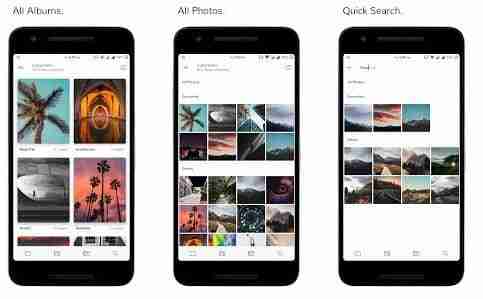 If the idea of ​​feeding Google gigabytes of images and videos doesn't seem wise to you, try Curator.
Besides being a standard and minimalist gallery app, Curator is able to tag your photos based on their content like Google Photos. The difference, however, is that it does everything offline. The app only requires one permission: access your local storage.
The app can recognize virtually any scene or object such as pets, skylines, selfies, and more. Similar to Google Photos, you can then search through your files just by typing what you are looking for.
Curator will also soon get the ability to detect people, bringing it closer to being a Google Photos alternative, (aside from the backup features). Best of all, Curator is free.
Download: Curator (free)
Zyl
Zyl is another app that uses a number of smart algorithms to sort your photos. Unlike Curator, though, Zyl is designed to create albums for moments that he thinks belong in a single collection. Also, you can share these albums with other users.
So, for example, if you've just returned from a trip, Zyl will put all the photos and videos you've placed in a folder that you can then easily send to your travel companions. Zyl also has a few more tricks up his sleeve. Its AI engine can unearth duplicate images and help you get rid of them at the touch of a button.
Download: Zyl (gratuito)
Gallery
Gallery has a feature called Smart Mode . It's disabled by default and without it, Gallery looks like any other standard photo manager.
When enabled, Smart mode goes through all media files and recomposes them with thumbnails centered around the most important part of an image (such as faces). Also, when you are in Smart mode, not all photos are visible. Smart mode hides those it deems to be of poor quality. Finally, it can separate all related photos and clips into separate albums.
If your gallery app is too cluttered to find the best shots and you don't want to spend hours deleting the wrong ones, try Gallery.
Download: Gallery (free, premium version available)
slidebox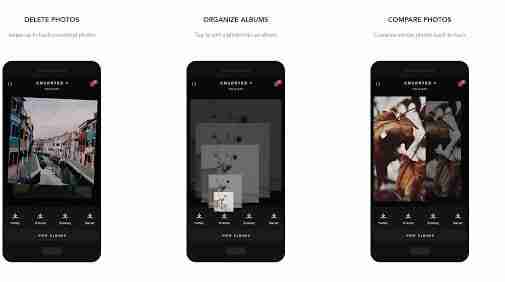 Slidebox takes a Tinder-like approach to removing unwanted images. It uses a gesture-based interface so you can quickly view images and delete the ones you don't want.
It's simple: the app shows one photo at a time which you can swipe up to delete, swipe left to view the next, or swipe down to move it to an album. Once you're done, go to the trash and empty it. You can also follow this process for specific folders like whatsapp media o Download .
Download: Slidebox (free)
Google Photos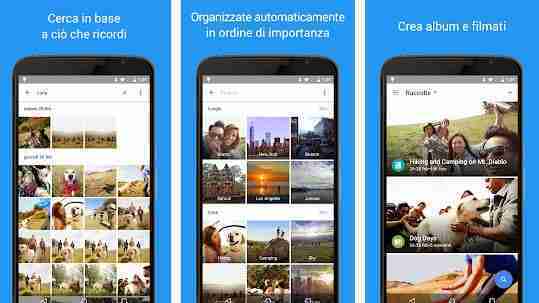 We've talked about Google Photo numerous times and it remains the most comprehensive platform for almost any photo management need. And the best part is that he does most of the tasks himself.
The biggest selling point of Google Photos is that it allows you to upload unlimited images and videos with minimal quality drop. You can then search by what or who is in them, sort them into albums, and create a fun video.
Download: Google Photos (free)