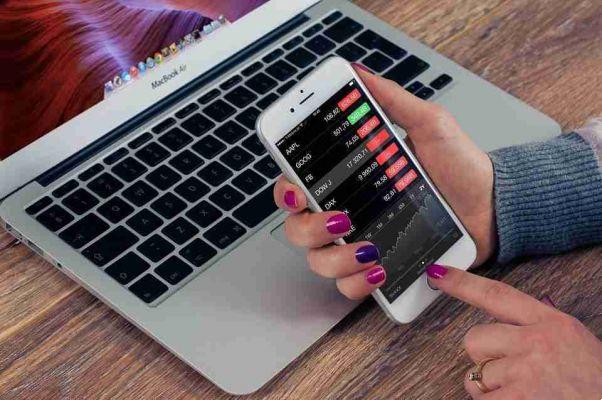 Best free stock market apps for Android and iOS. Investing in the stock market is great financial planning. It is a great way to make some additional income. And technology has made it much easier for anyone to start investing online.
While trying to invest in the market might seem like a big step, especially for first-time investors, technology has made it much easier to keep up with specific stocks and the market in general. Along with a number of financial sites, you can easily monitor the market on your smartphone or tablet with some great apps.
Here are some great apps, available on iOS and Android devices, that can help you monitor the ups and downs of the market every day.
Best free stock market apps for Android and iOS
Ticker Stock Portfolio
Stock Portfolio Ticker offers a number of great features. Anyone with multiple portfolios can view their overall positions and profit / loss information at a glance. Just enter the operations, dividends and divisions. The app will then take care of all other calculations. You will also be able to view full portfolio metrics for the past three years.
With push notifications, the app provides an alert for a number of different customizable triggers including price, volume, percentage change, rise or fall, and others. Users can also create multiple checklists with different stocks.
Apple Watch users can also take advantage of the app on their wearable device. On the Watch, you can quickly access information on markets, guard lists, wallets, and even specific stocks.
Download: Stock Portfolio Manager Ticker for iOS | Android (free, subscription available)
Yahoo Finance
Yahoo Finance is also a great market resource. Along with real-time stock information, the app can track your personal portfolios.
To track specific actions, just add them to a checklist to get personalized company news and quotes. Turn your smartphone into landscape mode to view graphs in full screen. These provide more information about stocks and also allow you to compare different options.
In addition to monitoring the market, the app can even provide information on currencies, bonds, commodities, stocks and world markets. Users can also follow more than 100 different cryptocurrencies, including the best known: Bitcoin.
As a nice touch, all of your personal information can be synced across multiple devices.