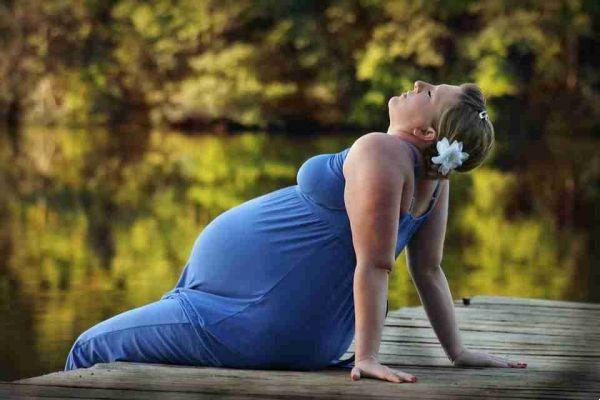 Any woman who has experienced pregnancy will tell you that it is never easy to move forward. There are so many inconveniences that pregnancy can cause, but now there are also ways that technology can help facilitate the happy event.
Pregnancy Tracking App
Pregnancy + | Monitor your pregnancy in 3D
The Pregnancy + app is great for monitoring the progress of your pregnancy over time, during each trimester. It's best if you know your due date, or approximate due date, when you sign up for the app, as this will allow the app to more accurately track your pregnancy.
The app also features a calendar with daily tips, tricks and information on almost everything related to pregnancy. You can read the most important things to do or avoid and learn about the changes that will happen in your body during each trimester.
You can also write a birth plan for the inevitable day of labor, keep track of appointments and other important factors, such as your weight. There are also guides available to help you along the way.
Pregnancy Week By Week
Pregnancy Week By Week, allows you to learn all about your body and your baby as the weeks and months of pregnancy go by. Each week, the app will tell you how your uterus is growing, as well as your baby, giving you comparative examples. You will receive daily updates on your pregnancy, each of which will give you a little fact about your baby.
The app will also give you your baby's approximate length and width, even when you're just a few weeks pregnant. It will alert you of the key stages, how to reach each trimester and when your little one develops from embryo to fetus.
GLOW
GLOW app combines a multitude of different functions that will make pregnancy much more convenient for you. Like some of the other apps mentioned here, GLOW allows you to track your pregnancy on a day-to-day basis. However, it also provides a "Scoop of the Day" section, which allows you to read all about the exact stage of pregnancy.
The app also has a pregnancy community, where mothers and expectant mothers can meet. You can talk about your experiences, ask or give advice, and take a look at what other moms are going through. You can customize your community settings to show you posts from specific categories, such as mom clubs, health and fitness, entertainment, and mental health.
Ovia Pregnancy Tracker
Ovia, like many of the other apps mentioned here, allows you to track your pregnancy, keeping you informed of how far away you are and what trimester you are in. However, this app focuses more on your health as an expectant mother.
The app has a special conditions feature, which allows you to record any specific health conditions you may have, as well as a reminder for prenatal vitamins and weight tracking, which can help you record your health and the changes they may have. occur to your body during your pregnancy journey.
The app also allows you to read a variety of topics related to your pregnancy.
The app also has a health feature, which advises you on women's health and pregnancy health based on a number of specific questions you need to answer. Of course, if you're not comfortable answering certain questions, the app lets you skip them.
Finally, the app has a community feature, where you can talk to other mothers and expectant mothers. You can ask or answer questions about pregnancy and see what other women are experiencing.