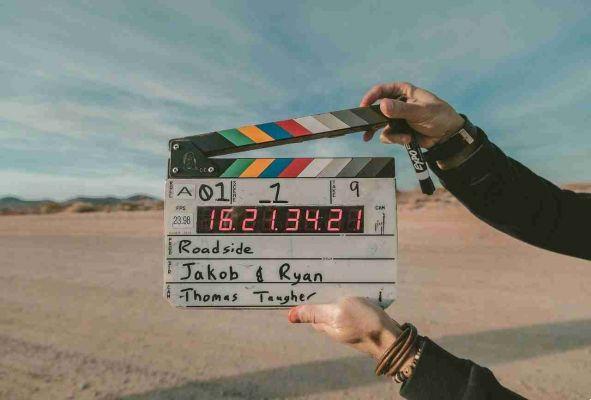 The best dubbing apps for Android and iOS. Enjoy dubbing your favorite movies or funny video clips with your voice.
Thanks to these dubbing apps, becoming a voice actor for movies or movies will be fun.
You will be able to enter your voice and invent new parodies to share with your friends and on social networks.
What are you waiting for? Create your voiceovers and have fun with your friends.
Dubbing apps: the best for Android and iOS
MadLipz
MadLipz allows you to duplicate your voice over the course of a short video (up to 15 seconds) and become a parody superstar.
Choose a video clip from the MadLipz library
2- record up to 3 tracks on each video to create a "Lip"
3- Share your "Lipz" maaaad with the world!
Download now for Android and iOS
pandub
Pandub is an easy way to dub and share a video. Have fun and get inspired by watching videos dubbed by other users on our Dub TV.
Here's what you can do with Pandub:
• Record your own voice or that of friends without limits.
• Add Sounds and Music for more customization.
• Choose the video to dub from our Categories or from your Camera Roll.
• Share the dubbed video with your friends or on our Dub TV.
Download now for Android and iOS
Dubsmash
https://youtu.be/MI7YPcahWXA
Dubsmash makes it easy and fun to create hilarious conversations. In seconds you can create dubbing of famous songs and quotes, producing hilarious videos to share with your friends.
Anyone can turn into an actor with Dubsmash! Let the sounds speak for you or try your best to demonstrate your creative interpretation using one of the countless sounds available in the app.
In addition to being able to create fantastic videos you can save collections of sounds, through the largest catalog of quotes in the world or by uploading your favorite sounds to make them available to everyone.
Download now for Android and iOS
DUB and FUN Video dubbing
Have you ever wanted to become a DUBBING speaker? Making a voice for a made or chosen video?
Dub and Fun - Video Editor is a simple and intuitive application that allows you to replace the original video sound and put your voice right there.
The application can be useful in doing:
- funny voice dubbing - videos about famous, for example Celebrities or actors,
- lip - video reads,
– tutorial,
- promotions,
- translations,
- fun video comments,
- dub animals mimic,
And of course a much more fun use - you can convert any video to a silent and later dubbed!
How does it work:
- Capture video or select it from Gallery
- Record your voice while the video is playing
- Watch movies dubbed with your voice
- Accept or duplicate again
– Salva
- To share
Download now for Android
Murgia Version
This app will be able to bring you a smile in your daily life by simply listening to and reliving the best masterpieces of the Altamura voice actors ...
An application that represents the real fun of wild voice actors, ready to give you a smile and a laugh at any moment ..
In the application there is a section about the funniest and funniest videos available on youtube and selected just for you, trying to give you a complete view of the best masterpieces on the net.
There is also a section concerning the epic phrases present in the various voiceovers, which can be heard at any time of the day.
Download now on Android