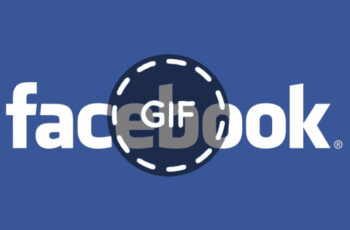 Facebook may have taken a while to join the GIF party. Even now, the company makes using and uploading your GIFs quite difficult. Facebook added the GIF option in 2017 and it's still available for some versions of the social media site. There are many options to create and upload your own custom GIFs or the most popular ones directly to Facebook.
These short image clips repeat over and over and are often used to replace a text message. When you often can't find the right words, a GIF (Graphic Interchange Format) helps you convey your mood in messages. In this article, we'll walk you through how to upload GIFs to Facebook and provide you with all the information you need to become a GIF pro.
Facebook not working on iPhone, 8 solutions
How to make a GIF on Facebook
Facebook used to have its own GIF maker. Depending on the version of Facebook you are currently using, you can either follow the first option or use another application to create your GIFs.
How to create a GIF on Facebook via Giphy
This popular GIF maker allows you to create unique and interesting GIFs to share with all your friends on the social media platform. From the website, you can choose to upload your own video or use one of the trending videos to create the GIF you need. When you're done, click the Facebook icon to share your GIF on Facebook.
How to create a GIF on Facebook via the Boomerang feature
Luckily for those who really want to get creative, Facebook has introduced the Boomerang feature. This short video clip will play continuously, looping over and over again. To this video, you can add GIFs, stickers, text, and even emojis to fully customize it in any way you want.
From your news feed, tap the button Gallery to access the camera icon in the upper right corner. Switch from Gallery a Boomerang.
Tap the Sticker icon at the top, then tap GIF to add your GIF to your videos. You can also swipe left to access more filters or add text and effects.
Choose the GIF you want to add to your video and use your finger to long press on the image and drag it to where you want it to appear in the recording. Once you've perfected the Boomerang video, tap NEXT and follow the onscreen instructions to upload your GIF to Facebook.
How to add a GIF in the Facebook profile picture
Once the GIF is created, you can add it as a Facebook profile picture. You can also turn any online GIF into a profile picture.
To turn a static profile picture into a moving picture, go to your profile and click Modification in the lower right corner of the existing profile image.
From here you can take a new profile video, to record a new clip or select a profile video. The latter will open your camera roll and your video list will appear.
Select your video, cut it if appropriate and select Save.
It's likely that Facebook's foray into the world of GIFs was driven by the success of Facebook-owned GIFs on WhatsApp. WhatsApp has added the option to send GIFs saved on your phone or via the built-in GIF search engine to individual friends and groups of people.
The feature allows you to edit GIFs on your phone with captions, stickers and drawings, time clip duration, and convert your six-second videos to GIF on the fly. Live photos, iPhone photographs that capture a couple of seconds of the video before the image is taken, can also be uploaded as a GIF.
How to share a GIF in a post on Facebook
If you've just created a GIF, you can add these wacky images to your Facebook status.
Tap the What are you at box thinking, as you normally would and scroll down to GIF.
Use the function Search to find specific content or scroll through the available options. Once you've chosen your GIF, tap it.
Type in your status and publish. If you have a custom GIF that you've created, you'll need to take a different approach. Create your GIF, copy it, then paste it into your post. Facebook's algorithm will automatically detect the GIF and load it in the correct format.
How to add a GIF to a comment on Facebook
GIFs make comments funnier. To add a GIF to a comment, simply tap the "GIF" icon, search or scroll until you find the perfect one and tap it. Post your comment.
How to send a GIF in Messenger
Sending a GIF in messenger is the same as posting one in a comment.
Tap the icon GIF and search for the GIF you want to share. Once found, tap it and it will be sent automatically.
FAQ
Is it possible to create a GIF on Facebook?
There was once an option that used Facebook's built-in camera feature to create your own GIFs within the Facebook app. Unfortunately, the company phased out this option after recent updates.
Animated GIFs don't work on Facebook
You will often have trouble uploading GIFs created with third-party software. For example, GIPHY is accepted, but others are not. If you've created a perfect GIF but can't load it, it's likely due to the creation software you used.
Whenever possible, try using GIPHY instead of other apps when your intention is to upload the file to Facebook. Of course, sometimes an outdated app can cause problems. It's a good idea to wait a bit or update your app if you can't load a GIF.
Further Reading:
How to post a GIF on Facebook, Instagram, Reddit and Twitter
How to share WhatsApp status as a story on Facebook
How to see hidden friends on Facebook
How to download Facebook videos without programs
Facebook Pay is a new payment system for WhatsApp, Instagram and Facebook