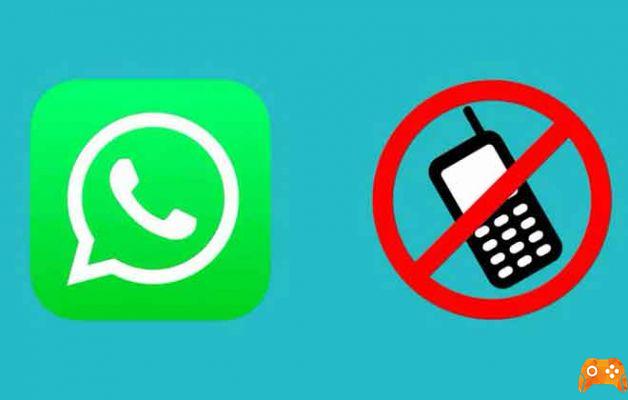 The WhatsApp instant messaging application is the most popular and popular in its category, but that doesn't mean it's the best or the most complete. It has major shortcomings compared to some of its competitors. And it gives some problems when, for example, users want to activate WhatsApp without number, i.e. without SIM.
But, although Mark Zuckerberg's company doesn't make it easy for users to activate Whatsapp without SIM, it is possible to do so by following this procedure. WhatsApp, unlike other instant messaging applications, forces users to use a phone number to register on the app.
In other words, if we want to have an account on WhatsApp, we must necessarily use a phone number, it is not possible with an "@alias" or with an email address, for example. We need a phone number where we will receive a verification code from WhatsApp.
However, what we can do is register an account with a WhatsApp phone number that is not ours. Specifically, through applications that allow you to create a virtual number for Whatsapp. And no, there are not a few applications that allow us to create virtual numbers for Whatsapp.
WhatsApp is a service that requires the use of a telephone number to use the application. Considering that the messaging application is used first, we could tell by teens that they have a phone number in their name before their ID. Something that made the telephone number a method of identification.
How to activate WhatsApp without SIM with a virtual mobile number
While Snapchat, Facebook Messenger or Telegram accept registration as a user with alternative methods to the phone number, WhatsApp does not allow it. So, as an alternative to using our number or to be able to have a secondary account, we can activate Whatsapp without a mobile number via a virtual phone number as follows.
Applications like Hushed will allow you to create a virtual number, which actually works almost like a normal phone number. We have to choose the country, then select the numbering among all those available and, once everything is configured, we can create our WhatsApp account.
You should simply take the created phone number, enter it in the WhatsApp registration process and register the account in the typical way.
As long as it is a virtual mobile number, the WhatsApp account activation SMS will come directly to the Hushed application or whatever we need to activate. We will just have to copy the code and paste it into WhatsApp.
And obviously, from this, we must keep in mind that the number to be given to our contacts is the virtual one, and not ours. A different way to get, for example, two Whatsapp accounts. With this method you can install Whatsapp tablet without SIM.
Scarica Hushed per Android
Scarica Hushed per iPhone
Read also: A few tips on Whatsapp security
Further Reading:
WhatsApp widget, how to use it
How to activate dark mode on WhatsApp Web
How to enable WhatsApp two-factor authentication for Android
Whatsapp, how to convert audio messages to text
How to make WhatsApp calls using the Google Assistant