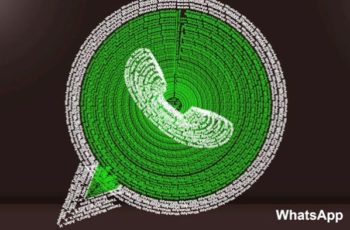 In this article you will find the best wallpapers for Whatsapp. The WhatsApp messaging application is one of the most used in the world. So it is quite logical that you want to customize it to the maximum, as you use it on a daily basis. In recent years we have seen a radical change in the way we communicate, particularly with the introduction of mobile telephony.
Mobile phones, especially smartphones, are now used to chat with friends and send them pictures, videos and audio files, using various messaging applications. WhatsApp is an excellent example. This messaging app is one of the most popular and most used methods of communication by people of all ages.
The growing use of WhatsApp has made it the largest chat platform in the world. WhatsApp Messenger offers several features to allow users to make their experience more personalized and interesting. Wallpapers for WhatsApp are a good example.
Let's start by seeing how to change wallpaper on Whatsapp. To change the wallpaper in your WhatsApp chats and groups you just have to follow these steps.
How to change WhatsApp wallpaper
Enter any chat.
Tap on the three dots at the top right.
Now choose the Background option
From the pop-up tab we can choose between different options, to put a background we can choose an image from our gallery or from the official WhatsApp wallpapers application.
Once we have chosen a background, we can center it to our liking and tap 'Set' to complete the process.
Alternatively, you can reset the background to default, enter a solid color, or not use the background.
Best WhatsApp Wallpapers
To use the Wallpaper Gallery option, we need to install the (official) WhatsApp Wallpaper application that you can easily download from GooglePlay.
Once installed, we will be able to choose between 31 wallpapers for WhatsApp within the chat settings in Sounds> Wallpaper library. Here you will also have a preview of how the wallpaper will be shown on your device. To select one just click on Set.
It might interest you: How to use Whatsapp Web on your phone
More wallpaper apps on Whatsapp
On Google Play we have many third-party applications with which to download fabulous funds for your Whatsapp. The Galaxy Wallpapers for Chat application is fully integrated into the application, so once installed you can access the wallpapers directly from the messaging application itself as with the official application. With the rest of the applications we will have to download the image and use it as a wallpaper for WhatsApp from the gallery.
Galaxy Wallpapers
Galaxy Wallpapers
Beach Wallpapers
HD Wallpapers - Walli Wallpapers
QHD Wallpapers
How to make your own wallpaper for WhatsApp
Having your own custom wallpaper on WhatsApp is a lot easier than it looks. You can insert an image you took or you can use an image you found on the Internet.
Download the image, now go to a chat on WhatsApp and choose to change the wallpaper.
Select Gallery and then search for the image you downloaded.
Move the background from right to left to center the image as you like as the chat is vertical.
Click Set and you are ready with your fully customized WhatsApp wallpaper.
What is your favorite Whatsapp wallpaper application? Or do you use a custom background? It might interest you: How to put the password on Whatsapp
Further Reading:
Download the best wallpapers for Samsung Galaxy S10
OnePlus 7T wallpapers are now available
Decorate your mobile for Christmas with these free wallpapers
Download the wallpapers of Huawei Mate 30 and Mate 30 Pro
Download the wallpapers of the new Samsung Galaxy S20 FE