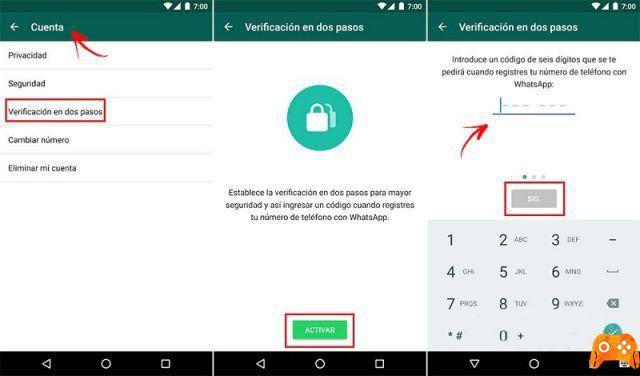 How to fix "Verification SMS Failed" with Whatsapp Messenger, without a doubt WhatsApp Messenger is one of the most popular instant messaging apps for all platforms. The installation of WhatsApp Messenger is very simple and can be easily done by anyone.
The biggest problem of WhatsApp Messenger is while verifying the phone number and verifying the SMS. This problem mostly occurs when the user tries to install the modded version of WhatsApp which is known as WhatsApp +, or tries to install WhatsApp in a custom ROM or tries to install WhatsApp on the PC.
So in this post we will see how to fix the problem.
First the user must verify that the phone number he / she has entered is correct. If the phone number itself is wrong it will surely show the SMS verification error message. The telephone number contains two parts namely the country code and the telephone number. The user has to choose the country code correctly and in the next box he has to write his 10-digit phone number without any area code.
The second most important step is that Wi-Fi, cellular data, 3G or EDGE must be enabled on the user's smartphone. If one of the services is not activated then the sending of the verification SMS will fail.
The third step is to restart the phone. You should reset all settings and make it ready for number verification. This error can also occur due to an old software version installed on the phone. Again, updating WhatsApp Messenger is recommended.
Sometimes even when everything works fine, they can work slowly. So when time runs out, the user has to request a phone call. Immediately after a few seconds the phone rings, just answer this call and listen to the verification code.
If you follow the instructions carefully they will surely help you to resolve the SMS verification failed error. If you still can't solve it please let me know in the comments.
Further Reading:
How to make a video call from Messenger Rooms via WhatsApp
What to do when Facebook Messenger doesn't work
How to protect Whatsapp with two-factor authentication
How to disable Facebook Messenger
How to recover forgotten WhatsApp PIN