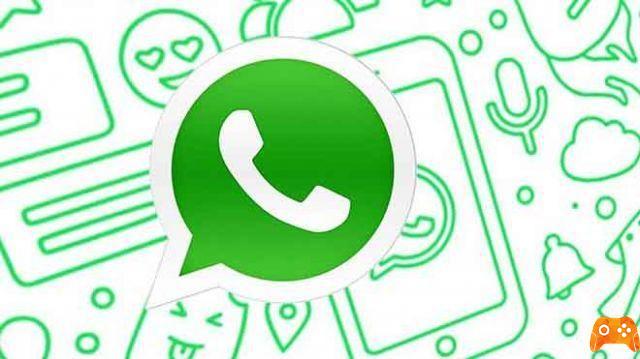 A few years ago, WhatsApp implemented support for WhatsApp Web which allows you to open it in the browser of your choice on your computer. This saves a lot of time and effort, especially for people like me who spend a lot of time sitting and working on their desktops. I find it difficult to pick up the phone every now and then to reply to messages on WhatsApp. WhatsApp Web solves this problem effectively. All it asks is to scan a QR code from the WhatsApp mobile app.
1. Intouch app
InTouchApp is a contact management app available for Android and iOS. The process on both platforms remains the same, however I'll be using my Android phone for this guide.
Go to Play Store and install the app using the link below.
Download InTouchApp for Android
When done, open the app and sign up for a new account. This is required by the app to sync contacts. You will need to enter your email ID, the number linked to WhatsApp and your name to complete the registration.
After creating your account, click on your profile photo at the top (center) of the app to go to your profile page and then click on Settings (gear icon) there.
Under Accounts, click the Select account to sync option and make sure your Gmail ID is set up for syncing. This is necessary so that the data can be synchronized to your Android phone once the contact is saved via WhatsApp Web.
The app is free to download and use, but it offers in-app purchases (you don't need them for this trick, though).
You have to follow a similar procedure on the iPhone. For that, download the app from the link below. Make sure you enable the necessary permissions from the Settings app to sync data with InTouchApp.
Your smartphone is all ironed and dressed. Now let's move on to Chrome on the desktop.
Send WhatsApp messages without adding contacts to the address book
2. Whatsapp Lead Manager
Open Google Chrome and install the WhatsApp Lead Manager extension using the link below. As the name suggests, this will help you manage your contacts, contacts and save them in the cloud.
The WhatsApp Lead Manager extension comes from the same guys who created InTouchApp.
After installing the extension, a new icon will appear on the status bar with the rest of the extensions. That's all. Are you ready.
Visit the InTouchApp Chrome extension page
Updated:
InTouchApp is now available on the Chrome Web Store. When this review was originally published, we had to download it directly from their official site. They have since also released a Firefox addon.
Let's proceed to see how to save a contact using WhatsApp Web.
How to use WhatsApp QR codes to add contacts
3. Save contacts to Whatsapp using Whatsapp Web
Open WhatsApp Web in a new tab or window in Chrome. You will see a QR code. To scan this code and link it to WhatsApp on your mobile, open the WhatsApp app on your smartphone. Then click on the three-dot menu and select WhatsApp Web. If you are using an iPhone, select Settings at the bottom of the screen and then select WhatsApp Web.
Once WhatsApp on your phone has successfully scanned the code shown on the WhatsApp web page, you will be connected. Then you can see your contacts and chats in the browser.
Let's say you have received a new message from an unknown number. Probably a new customer or a sales inquiry? A date on Tinder?
Click on the InTouchApp extension we installed in the second step above. You will need to log in the first time. You can use your email ID, mobile number or account ID which you can find on your profile page in the app to log in.
Click the extension again when you are on WhatsApp Web and you will see the Save Contact option. Enter the person's details and don't forget to save them. Syncing these details may take a few minutes here. So the contact name may appear after a while, but it sure will.
The new contact should appear in the WhatsApp app and the Contacts app on your phone. You will also see the contact's name appear in the WhatsApp web browser a couple of minutes after the sync is complete. Clean, right?
What I like about InTouchApp is that it lets you add other details like job title or company. You can also use the notes section to store relevant information such as the quoted price, requested queries, and so on.
What's going on on the web?
Receiving WhatsApp messages from unknown numbers is nothing new. The next time you receive a message from someone not on your contact list, you can easily save the details.
You don't want to miss an opportunity just because you were too lazy to answer the phone or too busy working on your computer. Hopefully, this guide will help you save time and potential embarrassments as well.
While you can continue enjoying WhatsApp Web, make sure you follow the basic guidelines for securing WhatsApp.
Further Reading:
How to add contact to WhatsApp using the Chat tab or a QR code
How to hide the WhatsApp profile photo from a contact without blocking it
How to make WhatsApp calls using the Google Assistant
How to make WhatsApp phone calls
WhatsApp is about to release a new Boomerang feature similar to Instagram