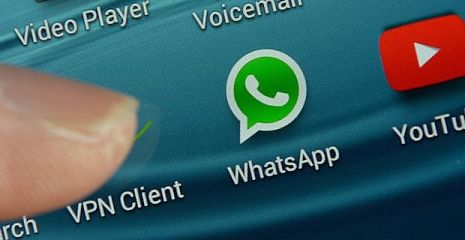 How to be anonymous on Whatsapp, we are often asked on our blog how it is possible to be anonymous on Whatsapp, starting from February 2016, WhatsApp has a catchment area of ​​at least one billion users, which makes it one of the messaging applications more popular! WhatsApp is available for PC using a web client called WhatsApp Web.
WhatsApp competes with many other messaging apps, such as Wechat, Viber and LINE, and other popular messaging apps like Telegram.
Sending anonymous text messages can be used for various purposes. Some may wish to have some fun with their friends to prank them. Others may wish to have an anonymous relationship with a second love and so on.
Below we list a couple of methods to send anonymous messages on Whatsapp. NB: We at EpicTrick assume no responsibility for the procedures described, they are shown for information only.
How to be anonymous on Whatsapp
Method 1: Using receivefreesms.com
Download and install WhatsApp on your device.
Visit receivefreesms.com and select the number that suits your country. Choose a number to install WhatsApp and enter it on Whatsapp.
Now go to receivefreesms.com again and click on a number you have chosen. You will see the code sent to you by Whatsapp on the same page. Use this code to access the registration page on WhatsApp.
If WhatsApp asks you to re-verify the number because it has already been used by someone, just choose another number at random.
Method 2: Using the 'textPlus Free Text + Calls' application
Download and install WhatsApp without starting it. Download and install another application called "textPlus Free Text + Calls".
Now click on the textPlus Free Text + Calls application and go to Settings> Panel> Go to contact.
There is a private number available to use the application. Use this number to install WhatsApp. You will receive an SMS from WhatsApp with the application verification code. Enter the verification code and .......
enjoy your anonymous WhatsApp.
Further Reading:
How to share WhatsApp status as a story on Facebook
How to make WhatsApp calls using the Google Assistant
How to disable Whatsapp on Android and iPhone
How to enable WhatsApp two-factor authentication for Android
Whatsapp Web your Android