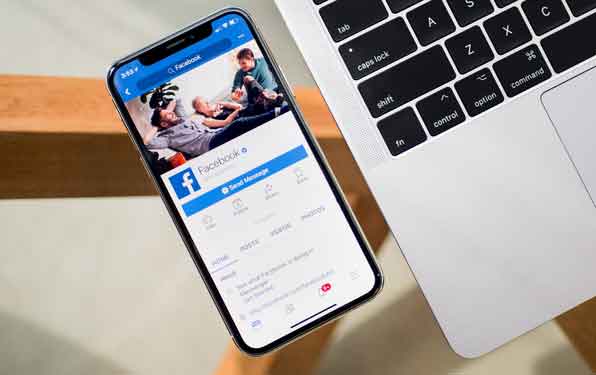 If someone on Facebook is harassing or spamming you, here's how to stop them from contacting you on the platform… Facebook is one of the most used social media platforms in the world. From young to old, almost everyone has a Facebook account.
However, people sometimes cross the line on Facebook. Fortunately, there are features to make your experience more enjoyable. In this article we discuss the Facebook blocking option and how to use it ...
How to log out of Facebook on all devices
Why should you block someone on Facebook?
There are many reasons why you might choose to block someone on Facebook, but most of those reasons boil down to your personal preferences. For example, someone could be really annoying or pushy on Facebook.
However, there are also people who may harass or spam you on the platform. Some examples of people you'd block on Facebook include:
Spamming: If the person contacts you incessantly with sales proposals for a product or tries to obtain personal information from you, the block button may be the best option.
A fractured personal relationship. It may be difficult for you to heal from a broken friendship or bad breakup if you have a lot of mutual friends on Facebook. Blocking this person will prevent you from fully seeing their content.
Cyberstalking: If someone contacts you incessantly, whatever the reason, you should block them. Especially if they make you feel scared or uncomfortable and they don't stop contacting you after you ask them.
Cyberbullying and Harassment: You should block people who use Facebook to intimidate or harass you.
Ultimately, it is up to you to decide how to handle unsavory conduct on Facebook. Sometimes the person just needs to be told that he is making your experience unpleasant, but some people want to make you miserable.
If so, blocking someone on Facebook is the best course of action. If security has been an issue for you when it comes to Facebook, you have plenty of options to protect yourself.
One of these options is to create an anonymous Facebook profile and add only the people you want to interact with. In this article, we show you how to create an anonymous Facebook profile and the reasons why you should.
How to block someone on Facebook
Blocking someone on Facebook is quite simple and only takes a few steps. The process is the same for both the Facebook app for Android and iOS and the browser version. To block someone on Facebook:
Go to their profile.
Touch the three horizontal points to the right of the Facebook Messenger icon.
Select the option Block.
Read the message detailing what will happen when you block the person and when you're ready, click Block.
If you are fed up with incessant invitations to games and pages, you can block Facebook page invitations and game requests without having to block specific contacts.
How to sell on Facebook Marketplace
What happens when you block someone?
When you block someone, they won't be able to see your posts, tag you in posts, invite you to events or groups, add you as a friend, or start a conversation with you on Facebook Messenger.
The person you blocked is not informed, but they may be able to tell that you have blocked them. If you have mutual friends and leave a comment on one of their posts or statuses and your friend replies to your comment, the blocked person won't see your comment, but they may see your friend's response.
This could be confusing and they may try to figure out who left the comment, leading them to find that you have blocked them. However, if the person is harassing you and deserved to be blocked, it is your right to do so.
You will still be able to see your old message thread with them in your Facebook Messenger inbox. Additionally, you may see their name if a mutual friend mentions or tags them in a photo or status.
You will be able to see the active groups that the person you blocked has created or is a member of. However, they will not be able to add you to these groups. This is the same for Facebook events. They won't be able to invite you to an event, but you may see the created event in your timeline.
Since games and applications are sometimes created by external developers, you may see the person you blocked if you are using the same app or playing the same game.
You can keep someone locked for as long as you want and you can even unlock them if you change your mind. Note that when you unblock someone from Facebook, you have to wait 48 hours before you can block them again.
How to send disappearing messages on Facebook Messenger
Blocking isn't your only option
While blocking someone is a great way to keep your peace of mind, there are other ways to deal with annoying Facebook users that are less strict. Facebook has options like News Feed Preferences that allow you to customize your news feed for a better experience.
Further Reading:
How to see hidden friends on Facebook
How to share WhatsApp status as a story on Facebook
How to unblock someone on Messenger
How to unblock someone on Facebook
What happens when you block someone on Facebook Messenger