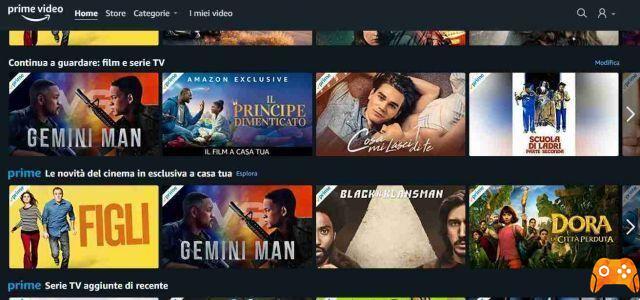 If you want to clear your Amazon prime video viewing history, and therefore the movies and TV series you have seen in such a way that Amazon cannot rely on them for making suggestions, here's how.
You can easily clear the history of movies and tv series seen on Amazon prime video in the following way.
Clear your Amazon Prime Video viewing history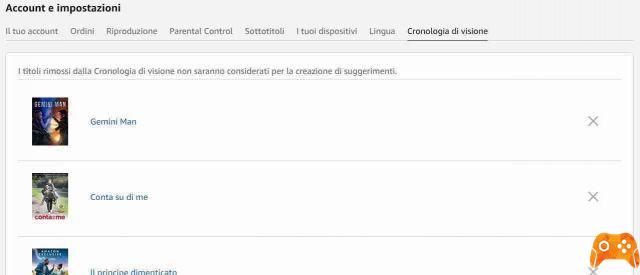 Go to the site of Amazon Prime videos through your browser.
Log in with your credentials.
Once done, select the little man icon at the top right and select Accounts and Settings.
Now from the top menu select the section Chronology of Vision.
All movies and TV series viewed on Amazon Prime Video by you and who has used your account will be listed.
Select the X next to the title you want to delete from the history to clear it.
NB: There is no way to clear all history so you will have to do it manually for each title if you intend to.
Once a title is deleted, it disappears from the section Keep watching Amazon Prime Video and is no longer taken into consideration to suggest similar content for new movies or TV series.