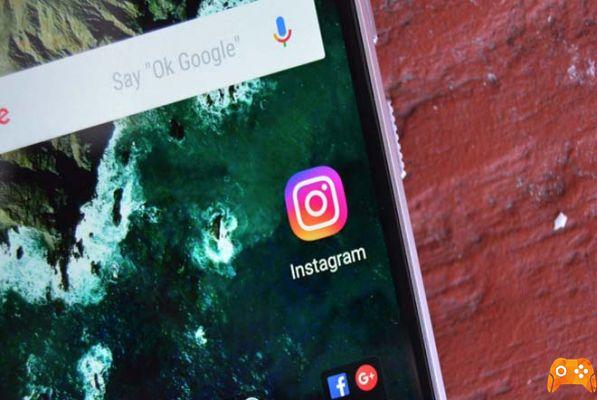 Social neworks are great, but they certainly aren't free from security and privacy risks. If you're looking to deactivate or delete your Instagram account, we already have a great article detailing these steps. However, if you want to stay on the social network, but just want to change your Instagram privacy settings, read the article and we'll show you how.
Privacy on Instagram - Set your account to private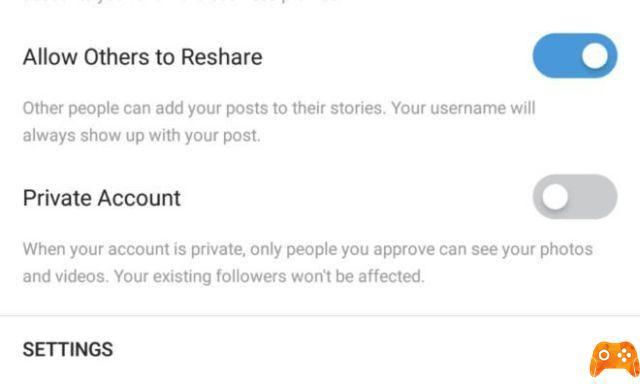 The best thing you can do to keep your Instagram privacy under control is to set your account to private. By default, your account is public, which means anyone can see your photos, view your profile, see which photos you liked, read your comments, etc. Setting your account to private instantly protects your privacy on Instagram.
To set your account to private, open the Instagram app and click the profile icon at the bottom of the screen (it looks like a person). In the upper right corner, press the three dots icon to access the options page. Scroll down a bit and you will see a setting called "Private Account". Tap the switch and place it on the blue.
A window will appear informing you that you are making your profile private and asking you to confirm. Go ahead and hit "OK" and your account is immediately private.
What does it mean to make your account private? It means that only people who follow you will be able to see your content, including photos, videos, comments, likes, etc. Also, once your account is private, the only way people will be able to follow your account is to receive your permission. This ensures that only people you know can access your content.
However, please note that if your account was public, your information is still available. For example, Google Image Search may still display your pre-private photos. Now with the private profile, any new content you create will not be indexed and will remain private.
But what about the accounts that follow you?
6 ways to know if someone has blocked you on Instagram
Removal of followers
If you've set your account as private, you can control who follows you and who doesn't. However, if your account is public, you can block people and prevent them from following you. We go beyond all scenarios.
If your account is private, open your Instagram app and click on the profile icon at the bottom, the one that looks like a person. At the top of your profile are your post counts, follower count, and next count. Click on the number of followers.
You will be presented with a list of everyone who follows your account. To the right of each follower is a three-dot icon. Tap it and then select Remove.
Removing a follower from a private account does not notify the user that you have removed them. You will no longer appear in their feed and the only way they will be able to view your stuff is if they send you another follow request and you agree. If they send you too many requests, you can block them using the next series of steps.
Block followers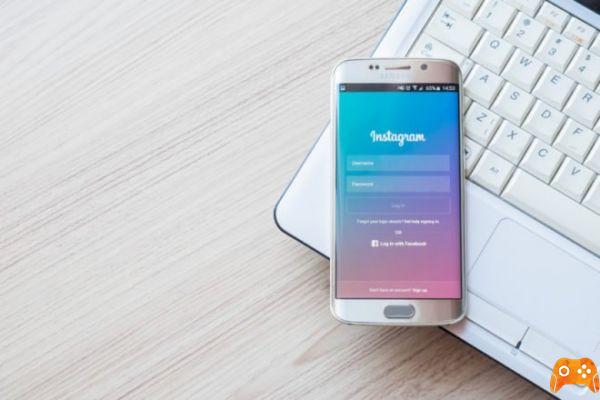 As with the removal of followers, users are not notified that you have blocked them. Once a user is blocked, he will no longer see your profile on Instagram. It will be like you don't have an account as far as they know.
Go back to the Followers page (Profile Icon> Follower Number) and click on the name of someone you want to block. You will be taken to that person's profile. Hit the three dots icon in the upper right corner of that person's profile.
How to add polls and questionnaires on Instagram Stories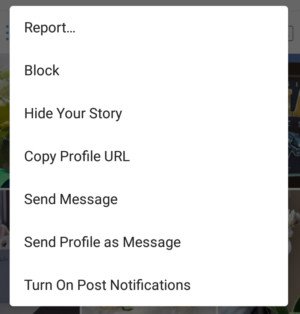 You will be presented with a pop-up menu with lots of options. The first is "Report ..." which is a tool you can use if the person is harassing you in some way. Otherwise, the second option is Block. Go ahead and tap on that.
A confirmation window will appear. Just hit "Yes, I'm sure", that person has been blocked.
But what about hashtags?
One of the best things is the hashtags of your posts and that other people can click on that hashtag and find similar photos linked to that tag. But if you don't want anyone to be able to see your posts, how should you use hashtags?
If your account is public, the answer is simple: don't use hashtags. If you choose to have a public account, anyone can view your content and the hashtag makes searching even easier. Hashtags are like putting an Open House sign on your lawn, so if you're concerned about privacy, you should avoid the hashtag on your public account.
If your account is private, you can use hashtags. However, only approved followers will be able to see the photos. If someone who isn't following you views the feed for a hashtag you used, your content won't appear in that feed. So hashtags are safe if your account is private.
Stop suggesting your profile to other people
As you scroll through your feed, you may notice a section where Instagram suggests people you might want to follow to you. If you see this section, it means that Instagram is also suggesting your profile to other people, who you may or may not know.
Fortunately, you can turn this feature off. However, you can only do it from the Instagram site, not the mobile app. You can visit Instagram.com using the mobile browser or the desktop browser, but the feature is not accessible via the mobile app.
Go to Instagram.com via your favorite browser and click the profile button at the top right. Select Edit Profile, which appears in a box next to your username.
What to do if your Instagram account has been hacked

At the bottom of the page, you will find a section titled "Similar Account Suggestions". The checkbox will be selected, but if you do not want to be part of the suggested accounts you must deselect it. Once you're done, hit the blue Submit button and that's it: your account will no longer be suggested to other Instagram users.
However, keep in mind that this will also prevent Instagram from suggesting users. It's a double-edged sword, as there may be people you want to get to know via Instagram, but that's not possible with this feature turned off.
Customize comment moderation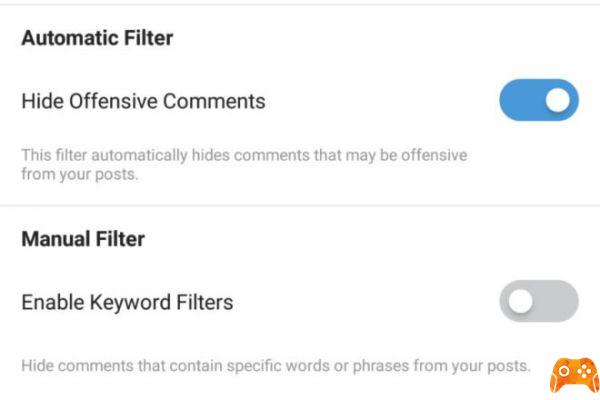 The tools we will describe here are not directly related to privacy, but they will still help you control the content that is linked to your profile, which is incredibly useful.
Let's say your post gets a lot of comments, and a lot of them aren't very nice. You can turn off comments for that particular post so that they still show up in your feed but no one can comment or read the previous comments.
To do this, go to the page of the post you want to moderate. Tap the three dots icon at the top of the screen and then tap "Disable Comments". No one will be able to comment on the post in the future and any comments already made will be hidden.
If you go through the same steps again, you can turn comments back on.
This not only allows people to comment again, but also show previous comments. The only way to completely remove comments from a post is to manually delete them.
You can save some work by tweaking the comment keyword filters. By default, Instagram automatically deletes comments that use certain abusive terms (Instagram doesn't reveal what those terms are) but you can customize your own keywords. For example, you can do this so that any comments with the word "snow" are automatically blocked.
Go to your profile tap the icon that looks like a person and then hit the three dots icon at the top of the screen. Scroll down a bit and tap on the word Comments. Here you have total control over your comments - how large your commenter pool is, what words they can't use, and even prevent specific people from commenting.
To add special keywords, you must first move the Enable keyword filters option to the right so that it turns blue. Then, put the words you want to block from comments in the text below. Each keyword must be separated by a comma, like so:
"Snow, winter, snowstorm, blizzard, shoveling the driveway, cold"
Now, if someone uses any of those words or phrases in the comments on your posts, it will automatically be deleted.
How to fix Instagram notifications not working on Android and iPhone
Further Reading:
How to backup Instagram
How to remove phone number from Instagram (phone and PC)
How to find people blocked on Instagram
How to view, download and delete Instagram data
How to hide hashtags on Instagram