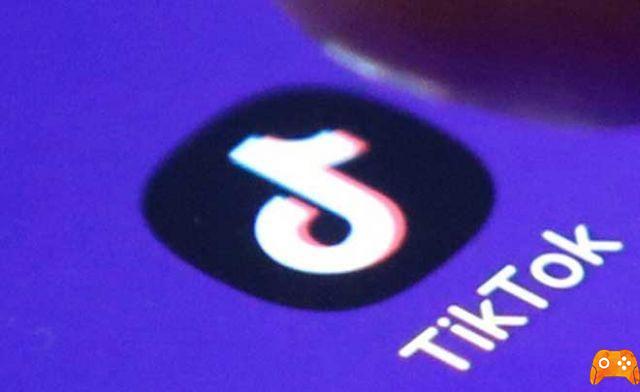 How to change TikTok username? You can easily change your username on TikTok by going into your account settings. Before getting started, you should also know that you can only change your TikTok username once every 30 days and it has to be unique - if someone else is using the name you want, you can't change it. How to change your username on TikTok?
If you want to keep your anonymity to maintain your privacy while using TikTok, you need to change your TikTok username as often as possible. It may also be that you want to change your nickname to start a new project. However, some users, especially new ones, have no idea how to change their TikTok username.
How to Reverse Tik Tok Videos on Android or iPhone
PRO TikTok users might answer this question, but if you're just getting started with the app, there are various ways to change your username on TikTok. And most of the methods that you can use can be found in this post. Here's how to do it via the iPhone and Android app.
Can you change your username on TikTok?
Fortunately, TikTok makes it possible to change your username. We cannot take this for granted, however. Some sites and apps fix your username, making it difficult, if not impossible, to change your username, no matter how much your life circumstances have changed.
Ground rules for changing TikTok username
Here are some rules you should consider when creating a username on the app. Most of these are for account security, not just for TikTok, but for wherever you use a username.
Do not use your email address as a username.
Do not use your full name, phone number or address as a username.
Don't use a username that gives clues about your password.
Don't use an inappropriate username: TikTok is public, with a young audience and anyone can see your username.
How to change TikTok username in a few simple steps
When you first create a TikTok account, the video sharing application will automatically assign you a username. However, you have the option to change the username the app gives you. Our guide will show you how to do it.
Open the TikTok app and log into your account if needed.
From the main menu, select "Me", located in the far right corner of the bottom of the screen.
Tap "Edit Profile".
Select "Username".
Delete your old username and enter a new one.
Tap "Save".
If the selected username is not available, you will receive a notification to that effect at the top of the "Edit Profile" page after pressing the "Save" button. You will need to go back to the "Username" section and try again with a new name.
How to slow down TikTok video by recording in slow motion
How to change username before 30 days
To avoid spammers and bullies, TikTok allows you to replace your username only after 30 days from the last time you replace it. This leads to the question of how to change your TikTok username before 30 days or how to replace your profile name while staying within the 30 day limit.
There is normally no way to go beyond this rule which was set by the TikTok developers, but you can easily get around this restriction by putting this trick in place. So, if you've replaced your TikTok username recently, here's what you can do to change it back.
Unlock your mobile device and open "Settings".
Next, tap "General" and then open "Date and Time".
Next, make sure the "Set automatic time" option is disabled.
Now set a date in the future or ahead of at least one month.
You can then open TikTok and notice that the trick works as you can now change the username again.
Note: this method may vary depending on the mobile phone, I remind you that you use it under your own responsibility.
How to change TikTok profile picture
Conclusion
Here's how to change your name in TikTok and edit your profile details. If you want to gain popularity on TikTok, it is not recommended to change your username from time to time. Also make sure your username is healthy and natural to prevent someone from being offended.
Further Reading:
How to add stickers to your TikTok videos
How to make stickers for TikTok
How to search on TikTok
How to find someone on TikTok without knowing their username
How to make your TikTok account private in 5 steps