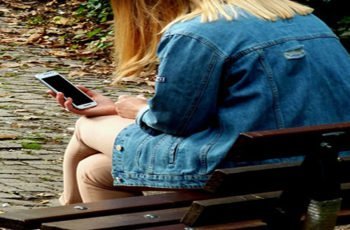 Have you found an alternative to WhatsApp and you no longer want to text with this application? Do you want to delete your WhatsApp account? Well, whatever the reason, you can delete your Whatsapp account whenever you want. It is a very simple operation and can be done in two minutes.
How to delete WhatsApp account
Well, however, before proceeding with the procedure, I want to bring to your knowledge what happens after deleting your WhatsApp account.
You may also read: How to be notified every time a contact changes status on Whatsapp
What happens after you delete your WhatsApp account
You will no longer be visible in your friends' WhatsApp contact list.
You will be removed from all groups.
Your profile will be deleted from the phone.
Your Google Drive backup will be deleted.
Messages you sent before deleting your account will still be visible to your friends.
Well, if you agree with the above then you can proceed with the following steps.
How to delete WhatsApp account
Open WhatsApp.
Tap the Overflow menu (three vertical dots).
Go to Settings> Accounts.
You can now find the "Delete my account" option at the bottom.
Touch it.
Enter your phone number and then tap the "Delete my account" button.
Now, if you wish, you can provide the feedback in which you describe the reason why you have decided to close the Whatsapp account.
Tap the "Delete my account" button.
On the next screen, tap the "Delete my account" button.
That's all. Your WhatsApp account was successfully deleted.
Now, you should be on the welcome screen for installing WhatsApp.
Close the app and then uninstall if you prefer. You can reinstall the app using the same phone number at any time.
I hope the information found in this post was helpful.
I wanted to ask you, why did you decide to delete the account on Whatsapp?
It might interest you: Send WhatsApp messages without adding contacts to the address book
Further Reading:
How to disable Whatsapp on Android and iPhone
WhatsApp warns: if you don't use the official application, your account will be banned
How to change phone number on WhatsApp from the same phone or from a new phone
What to do if WhatsApp suspends your account
How to run two WhatsApp accounts on any Huawei / Honor phone via App Twin