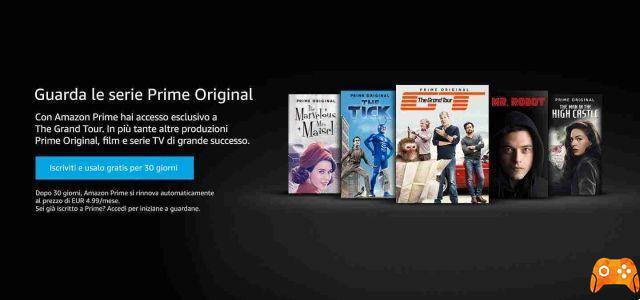 How to Download Amazon Prime Videos to Watch Offline. If you're not using Netflix, chances are you have Amazon Prime Video.
Download amazon prime video movies and tv series to watch them offline on Android and iOS.
Come scaricare i video Amazon Prime su Fire Tablets
If you own an Amazon Fire tablet, you won't need to install an app to enjoy Amazon Prime videos. The library is right there on the home screen, ready for access at any time.
To download a video, go to it. If it is included in the Prime package, you will be able to stream or download immediately; otherwise, you will have to purchase it. Once the movie or TV show is available, find the button Download .
TV series can be downloaded as seasons (storage space permitting) or individually by episode. You will find the download button for this option next to each episode.
How to Download Amazon Prime Videos on Android
To download Amazon Prime movies to your Android device, find the Amazon Prime Video app in Google Play. Once installed, log into the app and start searching for videos.
(Note that if you have other Amazon apps on your device, they will automatically authenticate you to Amazon Prime Video.)
If you have an existing account, you should be able to find your list. Otherwise, search for the movies and TV series you want. Once added to your library, you can download the movie, or the entire season to your device, just like with the Amazon Fire tablet.
How to Download Amazon Prime Videos on iOS
The process is just as simple for iOS users, who should find the Amazon Prime Video app in the App Store.
Once downloaded and installed, log into the app with your usual credentials and start browsing. When you've found the TV show or movie you want to download, open it and tap the button Download . Once again, with TV series, there is the option to download full seasons and individual episodes.
By default, downloads are set to the highest quality. If you have an iPhone or iPad struggling with low memory, the best option here is to tap the button Settings of the app, open Download quality and adjust the quality. Obviously, the higher the quality, the larger the downloaded file will be.
After this short and simple process, you are ready to enjoy Amazon prime videos offline.
Can you download Amazon Prime videos to PC?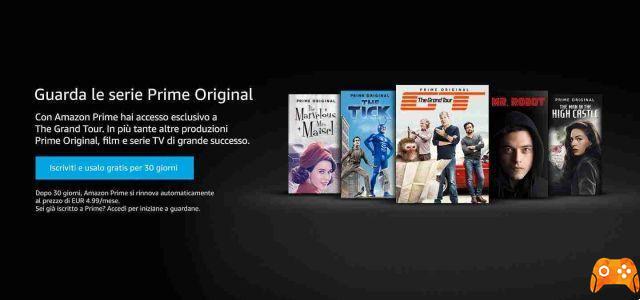 With the options to download the Amazon Prime video to an iOS or Android mobile device, you might expect there are options for Windows, macOS, and possibly even Linux.
Unfortunately, this is not the case.
There is no legal method to download Amazon Prime videos to your computer.
While you can play videos from Amazon, there's simply no way to download and watch them. This is due to the digital rights management (DRM) that Amazon uses to protect its media downloads.
Purchased Amazon videos also cannot be downloaded to a PC.
Since Amazon doesn't provide a desktop app for Prime Video, the only option for downloading videos to your PC is to run an Android emulator like Bluestacks. But while this will allow you to download videos to your computer, the DRM means that you still won't be able to watch the movie if you transfer the data outside the emulated Android environment.
Start watching Amazon Video offline
Enjoy movies and TV series from your library Amazon Prime Video it really is that simple.