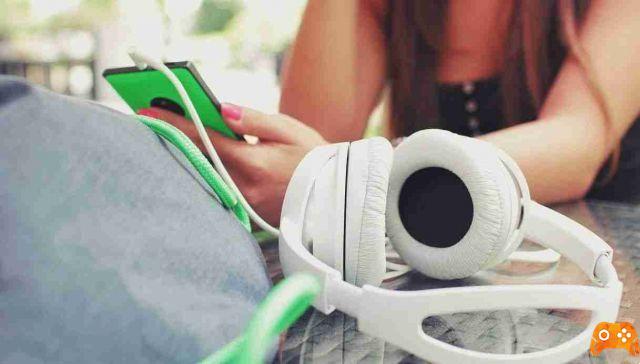 How to download ringtones for android.Today there are apps that are so easy to use to download ringtones that you really have a wide choice.
How to download android ringtones here are the best apps
Zedge is the most famous and most downloaded app of this category, with many ringtones of all kinds that you can download for free and without getting lost in registration procedures.
To find the ringtones just press the menu button on the top left and select the Ringtones which are listed by various categories including the most downloaded, the newest and other special categories.
The found ringtones can be previewed and, if we like them, they can be downloaded with the Download button and then set as a ringtone from the Set button.
The downloaded ringtone can be used for ringing the phone for all or just one contact, for SMS, for general notifications and for the alarm.
Audiko is the second largest ringtones app from the Android store, used by half a million people.
Even with Audiko you can listen to previews of the most popular and downloaded ringtones of the moment and do research to find the one we like best.
Once you have chosen a music, you can download it and set it as a ringtone for calls, notifications or the alarm clock.
with Audiko, to download a ringtone, you need to log in with a Facebook or Google account.
Nature Sounds is a more specific app that allows you to choose a sound from nature as a ringtone such as rain, birds, thunderstorms, the sea, seagulls and many others.
Easy to use and free, this is a little known but highly rated app.
Telephone ringtones instead it is an app for the nostalgic and those who love classic sounds, to download a ringtone on Android that is a ringtone of the phones of the past, when you could not choose how to make your home phone ring.
Also in this case you can find the sounds to set the ringtone for phone calls, SMS, notifications and alarms.
Super Loud Ringtones it is for those with hearing problems or for those who never hear the phone ringing in their pocket or purse.
The sounds in the list provided are loud, hard to miss, and can be downloaded for free on your Android smartphone.
Classic music instead it is an app for those who love the sweetest and most melodic sounds, to use as a ringtone a famous piece of classical music by the most famous authors and composers of the time, Beethoven, Mozart, Bach, Vivaldi and many others.
MTP ringtones and wallpapers it's a similar app to Zedge, a little less complete, but good if you haven't found what you're looking for yet.
Here too the ringtones are all free,