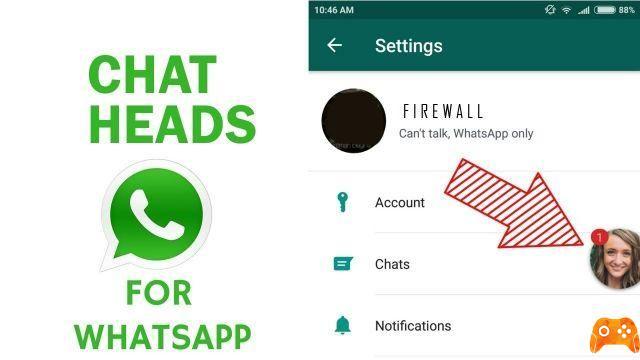 WhatsApp is the most popular instant messaging app on all smartphone platforms. It is fast, reliable and safe. The key to its success over other messaging apps is its simple user interface and the speed at which it works.
Facebook tried to compete with WhatsApp with its messaging application.
Chat Heads are small extensions of the messaging application that allow users to read and reply to messages without changing the application. Users can also respond within a game or other full-screen application.
Few other messaging applications have adopted this feature. I'm sure many people would like to have this feature with Whatsapp as well.
Android can be fully rooted, which allows the installation of interesting applications and features that are not possible with without root to the Android device. Now WhatsApp users can get Chat Heads like Facebook messenger.
However, these chats can only be installed on rooted devices. If you haven't rooted your device yet, then you should do it quickly. There are boundless limits to what can be done with a rooted Android device.
If you are a WhatsApp user and you have Root permissions on your device, you may find WhatsApp Chat Heads extremely interesting, a program that allows you to manage WhatsApp notifications and chats in a window, directly above any screen and in a very similar way to Facebook Messenger.
A very clever gimmick that has the only limit of Root permissions.
Download a seguire: Seebye Chat Heads
Further Reading:
How to enable WhatsApp two-factor authentication for Android
How to change the background on WhatsApp of a chat or all chats
Deleting WhatsApp contact, very easy
How to hide photos and videos on Whatsapp
Self-destructing WhatsApp messages are now official