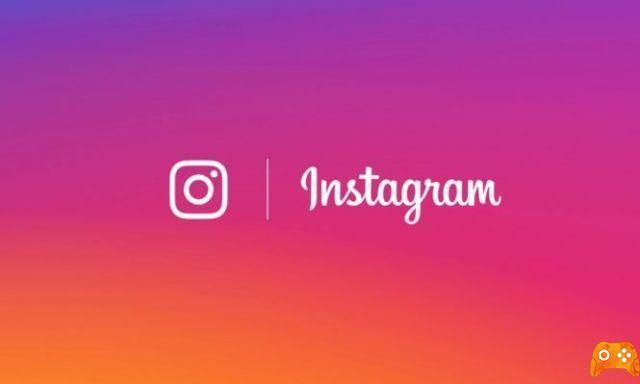 Instagram is the place to be these days (in this cold brrr), and as someone said a while ago, sharing is important. It could be your wedding or something much more mundane, but with no followers, there's no point in sharing. Here you are how to get followers on instagram.
People who work on Instagram know that the key to a great Instagram profile is to make sure it's easy for people to follow you. All the best photos in the world will lead you nowhere if no one knows they exist, so sharing your Instagram profile is vital.
Until recently, sharing your profile name was enough, and depending on how you set it up, it could be cute but also terribly ugly. In late 2018, Instagram launched Nametag and completely changed the game.
You may not know it yet, but your Instagram profile has a Nametag, and if you don't like it, you can also customize it. The idea is to share your Nametag - essentially a QR code in the form of an image - then it's up to people to link it to Instagram to access your profile and hopefully follow you.
So now that we're familiar with the Nametag, how can you share your e get followers on Instagram.
Instagram: how to block a follower
How to share your Instagram Nametag
As you might expect, the starting point is the Instagram app. Open the app and tap the "Profile" button.
Next, tap on the hamburger button in the top right corner to expand the sidebar.
The options you will see next will depend on whether you have a corporate or private Instagram account. Regardless, tap on "Nametag" to move on.
The next screen is a full page view of your Nametag, and below is an option to scan someone else's. You can edit your Nametag by tapping the button at the top of the screen, but the most important thing is to share it. To share, tap the share button.
From now on, the process is the same as sharing any other content. Tap on the app you want to use and proceed accordingly, regardless of whether it's Messages, Twitter, or any other app.
How to change your profile picture on Instagram
How to change your Nametag
With your Nametag visible, you can select one of three different types of tags: Selfie, Emoji or Color. Tap the button at the top of the screen to cycle through.
If you select Emoji or Color, tapping the background of your Nametag will allow you to select a new Emoji or color to use.
If you want a selfie instead, you will be asked to take a photo of yourself which will then be transformed into a sticker that will eventually become the background of your tag.
Again, hitting that bottom will allow you to cycle through the different face filters, including sunglasses, mustaches, and more.
How to upload photos to Instagram from a Windows PC
Further Reading:
How to find people blocked on Instagram
Cristiano Ronaldo on Instagram, how much he earns
How to delete followers on Instagram, 5 methods
What happens if you delete a person on Instagram
How to see who saved your Instagram posts