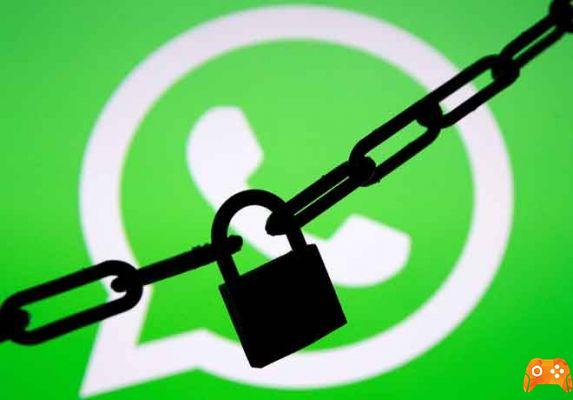 By confirming the clues listed below, we will know if someone has blocked you on Whatsapp, let's move on. One of the best messaging applications used all over the world is WhatsApp. You can text and group chat via Wi-Fi with your friends and connections around the world. WhatsApp also uses your wireless internet connection instead of using your mobile data.
So wherever you go, if a Wi-Fi connection is available you can continue using WhatsApp to stay in touch and message everyone. It's super handy for people who want the features of an instant messenger without all the extra frills. Look and act as close to normal texting as possible, but give you the freedom of messaging over WiFi.
How to know if I have been blocked on Whatsapp
Some people may find that they have tried to text one of their contacts, only to find that they no longer respond. There are some possibilities as to why someone on Whatsapp is not responding; they might be busy, have deleted the app, or completely deleted their WhatsApp account. It is also possible, however, that you have been blocked.
Some indicators will let you know if someone has blocked you via the WhatsApp application. In this article, we'll go through all the different possibilities to see if that's what happened to you.
Read also: How to block a contact on Whatsapp
How WhatsApp blocking works
Users who no longer wish to interact with other contacts can block Whatsapp contacts within the application Settings. Opening the app and clicking the menu (3 vertical dots) on the right side of the app, tap "Settings".
From there, scroll down to "Account" and tap "Privacy". Once on this page; you can click on Blocked Contacts ". Looking at the top right you will see a person icon with a plus sign next to it. After tapping it, you can add anyone from your contact list.
How to understand if you have been blocked on Whatsapp
While WhatsApp won't warn you if you've been blocked, there are some indicators that this is the case. In addition to understanding some discord during the last conversation, the other features of the app will be slightly different when someone chooses not to communicate with you on the app anymore.
1. "Last seen" is missing
There are several indicators that someone has blocked you on WhatsApp. If you look at the contact and it doesn't show their "last seen" or "online status" information, they may have blocked you.
This can also be a factor if you or the person in question have updated their privacy settings. Clicking on the privacy settings of the Last Seen you are using may affect what you are able to see.
If you have checked your privacy settings and they are viewable by others and the last time you spoke it said their contacts were visible, the odds are pretty good that you are now locked out.
2. No profile updates
Another indicator that the WhatsApp contact has blocked you is their profile picture and the information is no longer available. You will no longer even see their online status or stories using the app.
These indicators indicate that you have been blocked or that the user has deleted their WhatsApp account. If you think it might be the latter, you can always have a friend search for the account using their WhatsApp account. If your profile appears, you have been blocked.
It's also important to remember that some users don't take the time to update their profile photo or update their activities. If the profile is visible, you can send a message. Depending on the check mark you see once sent it will give you an idea if you can communicate with them.
3. Check marks and their meanings
Have you texted a person and only noticed a check mark next to it? This means that your message was sent but not received and read by the recipient. Here's what all the check mark icons tell you.
A gray check mark indicates that the message has undergone the sending process but has not yet been delivered.
Two gray check marks indicate that your message has been sent and delivered to your contact.
Two blue check marks indicate that the message has been sent, received and viewed.
If you see a single gray check mark next to any messages you've sent, then there's a good chance you're on that person's block list. This means that your message is being sent to that person, but for some reason it is not being delivered to the phone.
This can happen due to poor Wi-Fi connection or cellular data signal, so it's best to give it some time and see if the tick changes.
5. Add the contact to a group
WhatsApp will allow you to create groups with your contacts. If you choose to create a group and try to add a contact that gives you an error, it is the best indicator that you have been blocked.
When someone has blocked you, a message stating "Unable to add participant" or "Unable to add" will be displayed to prevent you from chatting with this person. If you see this message it means that you are no longer able to communicate with this contact. This can be attributed to: they blocked you or deleted their account.
If you don't see contact information, online status, and can't add them to a group message, you've probably been blocked. The best way to make sure you haven't deleted your account is to have another user search for your contact.
How to understand if you have been blocked on Whatsapp .. conclusion
Another feature offered by WhatsApp is the ability to make phone calls. It works just like regular phone calls, except it uses WiFi instead of cellular reception. Like the rest of the app, making phone calls on WhatsApp is completely free.
This means that if you call one of your contacts, they should ring and be answered in the same way as any phone call. If you are locked out, however, your phone will ring briefly before automatically disconnecting. This is similar to when you call someone whose phone is turned off and are sent directly to their answering machine.
If you have tried calling a contact on Whatsapp multiple times at different points of the day or week, this is another good indicator that you have been blocked by this person. For added security, try calling another of your WhatsApp contacts.
| What happens when you block a person on Whatsapp
Further Reading:
How to know who saved your number using WhatsApp
How to know if you have been blocked on WhatsApp
Whatsapp, how to convert audio messages to text
How to share WhatsApp status as a story on Facebook
Did they unsubscribe from Facebook? Let's find out who did it