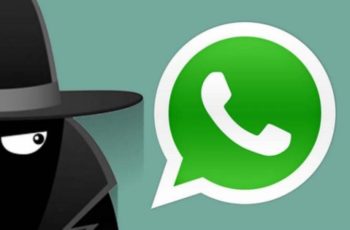 How to know if someone is reading your messages on WhatsApp. How to know if they spy on me on Whatsapp? While it seems impossible at first glance, the fact is that other people can access your messages on WhatsApp to read them without you knowing. The best you can do is learn to find out if anyone else is reading your messages on WhatsApp and how to remedy the situation if necessary.
How to understand if Whatsapp is under control? Although the developers of WhatsApp have made a considerable effort to create one of the most secure and privacy-conscious messaging applications, including the inability to activate the application using the same phone number on two different smartphones, the problem arises with WhatsApp Web, which was released shortly after the WhatsApp application for PC and Mac.
Both the WhatsApp Web service and the WhatsApp PC application work as a mirror of all conversations made on the mobile. The moment you have paired your phone with your PC, you will be impressed to see all your conversations, including media files, in your browser window or on your desktop.
However, if you have a PC that you have access to, this feature is quite handy, but if someone else wants to read your messages, you can easily do so using the same system. Just have a smartphone handy.
How to know if someone is reading our messages on WhatsApp and how to remedy the situation
WhatsApp does not work | Resolved
As mentioned above, it is relatively easy for someone to read WhatsApp messages if they have accessed your mobile for a few minutes. The trick is WhatsApp Web. This option has led to the appearance of several applications for Android and iPhone that simulate the behavior of the WhatsApp application on the desktop or web.
Most of them stand out because they allow WhatsApp to have two accounts on the same phone, although some developers are more honest in their description by warning the user that these applications are also used to spy on our children.
An example of a useful application to facilitate spying on a WhatsApp account would be WhatsWeb For WhatsApp Web, an application available on the Google Play Store, but there are other similar applications to help. duplicate a WhatsApp account on a second device with a completely different number.
The good thing is, it's not very hard to tell if someone else is getting the same messages as you. If you want to know how, the first thing you should do is log into your WhatsApp Web application.
Taking into account that all the solutions detailed above use the WhatsApp Web system, in the main window you have to click on the three dots at the top right to open the menu, after which you have to click on WhatsApp Web.
How to know if someone is reading your messages on WhatsApp
How to Download WhatsApp on iPad without Jailbreak
When the WhatsApp Web option opens, you will be able to see all systems and browsers connected to your WhatsApp account. By implication, everyone has access to the conversation history.
If the list that appears in front of you is empty, and the WhatsApp Web section asks you to pair your browser or desktop client, you are lucky it means that no one reads the messages you receive, unless you have physical access to the unlocked phone. .
Even if you can't do anything, at least this way you'll make sure no one else reads your future messages. To do this, a simple gesture of scrolling from right to left to delete browsers and computers that seem strange to you in the WhatsApp web list.
On the other hand, you can also click the button at the end "Close all sessions" at the same time. Although in some cases you see "Chrome" or "Firefox" as open sessions it could actually be a spy application that has dubbed your account on another terminal.
Ideally, you should check this list weekly so you are sure no one else is reading your messages on WhatsApp.
Further Reading:
Whatsapp notifications arrive late [Solved]
How to know who saved your number using WhatsApp
What happens when I stop following someone on Instagram
The new WhatsApp feature lets you know how many times your messages have been forwarded
WhatsApp is about to release a new Boomerang feature similar to Instagram