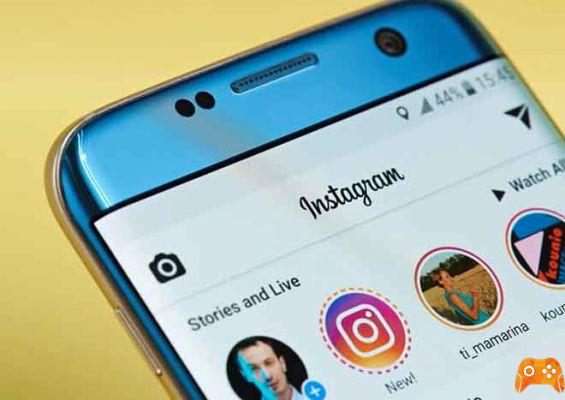 There are dozens of social networks available in 2021, yet Instagram remains a favorite. It features a very clean interface compared to Facebook or Snapchat. Instagram Stories, which takes up the original Snapchat concept, helps make it easier for your friends and family to share what they're doing in their lives, all without having to save them forever.
Of course, if you want to save an Instagram story to your phone, that's entirely possible. Let's take a look at how to screenshot an Instagram story and also see if Instagram reports your activity to the user of the screenshot.
How to add music to an Instagram post or story?
Do you see if I take a screenshot on Instagram to Stories or photos?
While Instagram used to warn you if someone took a screenshot of your story, now it doesn't anymore. Updated in October 2018, the most recent versions of Instagram removed the notification feature altogether.
Not working as expected because it was easily bypassed using airplane mode or many other tricks to take a screenshot without notifying the author of the Story. It was a clear idea but it didn't work. Now you can take screenshots at your leisure and nobody will know anything!
How to take screenshots or record an Instagram story
You can take screenshots directly from Instagram or use third party tools depending on what you want to save. A screenshot from Instagram will include the entire screen, not just the story, so you'll need to crop or edit it to get it right. Using some third party tools, you can capture History and nothing else.
iPhone
Screenshot
Open the story you want to capture. Press the lock button and volume up button at the same time to take a screenshot.
Screen Recording
The first step in saving an Instagram story on iPhone is to add the screen recording function to your control center. To do this, follow these steps:
Go to settings and select "Control Center".
Scroll down and find "Screen Recording" and add it to the Control Center.
Now that you've added the screen recording feature to the control center, here's how to save others' Instagram Stories:
Go to the page where the story you want to record is located.
Scroll down to access the control center. Press the screen recording icon (a small red circle). A 3 second countdown should begin.
When the countdown is complete, the screen will be recorded. Open the story you want to record and let it play.
Once the section you are trying to record is done, tap the red button at the top left of the screen to finish screen recording
Trim your video to include only the story you want to record.
Android
Screenshot
To take a screenshot from Instagram, just open the Story and press the Power and Volume Down buttons on Android
Screen Recording
Saving an Instagram Story on Android is even easier:
Swipe down from the top of the screen and locate the screen record button (it may be on the second page).
Go to the story you want to record and hit Screen Record and hit Start.
Stop recording by swiping down again and tapping the screen recording notification.
The 5 best Instagram alternatives for photographers
Where are the screenshots saved on your phone?
After taking a screenshot, you will probably want to look at it. Screenshots are stored in the following locations:
On Android, they will appear in your Gallery or in your DCIM and Screenshots folder.
On iOS, screenshots are accessible via the Album app and selecting Screenshots.
How to save others' Instagram stories via app
There's really no reason to use a third-party app to take a screenshot or record an Instagram story in 2021, but here are a few options nonetheless.
Story Saver for Instagram for Android is decent. It is free and contains ads but it works well. It is an Instagram downloader that allows you to save stories to your phone quickly and easily.
The Story Saver app for iOS is very similar. It allows you to scan and search Instagram stories and download them to your phone. It is designed for social media marketing and has a reposting function and a screenshot tool.
Further Reading:
How to put multiple photos in an Instagram story
How to see who saved your Instagram posts
How to put a GIF in your Instagram story
How to share stories of others on Instagram
How to post videos on Instagram