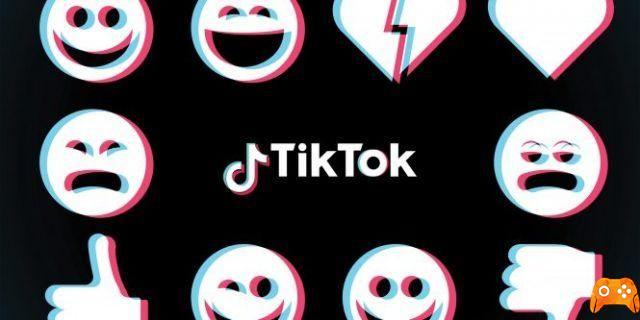 How to make stickers for TikTok? Stickers are trending across all social media. Facebook was the first to add them to Messenger and fashion took off and spread like wildfire. TikTok, being a very popular platform, of course, comes with stickers. Many want to know how to customize TikTok stickers. Read on and we'll show you how to make stickers for TikTok.
Create stickers for TikTok using GIPHY
Recently, TikTok teamed up with Giphy. Unfortunately, the partnership doesn't mean everyone can make custom stickers for TikTok. Only a select number of famous TikTokers have managed to create their stickers, including Benoftheweek, Gabe and DreaKnowbest.
This feature will certainly be more accessible in the future, but for now, Giphy selects the people who can make their own custom stickers. You can use Giphy's official website to apply for your artist or brand channel.
You will need to log into the Giphy website and meet their requirements. Not to discourage you, but the chances of someone getting their TikTok stickers this way are pretty slim. This collaboration between Giphy and TikTok is very important and looks promising. We will have to wait and see what will come of it and how many new stickers will arrive on TikTok.
How to change TikTok username in a few simple steps
How to make stickers for TikTok
Until the Giphy and TikTok cooperation expands, you can always add regular TikTok stickers to your TikTok videos. Download the latest TikTok update for Android and iOS devices, as it has important updates regarding stickers for TikTok.
TikTok now allows you to attach TikTok stickers to an object in your TikTok video. You just have to select where it should stay and for how long. Follow the steps to add stickers to your TikTok videos:
Launch the TikTok app on your phone or tablet.
Press the plus icon to start recording.
Create a TikTok video as you usually do.
Press next.
Select the Stickers option. Select one from a large and colorful selection. You can add multiple stickers at once and remove them easily if you don't like some of them (press X next to the one you want to exclude).
You can now move your stickers to another position in the video and resize them as desired.
Tap the sticker timer button if you want to change the duration of its appearance in the clip.
Tap Next and finally choose Publish.
Create real stickers
We don't have the solution to create stickers for TikTok in the app, as this option is not yet available. TikTok may add it in the future, who knows. Until then, there is a way to make your own TikTok stickers. There are various ways to make them, print them yourself or you can remove them from some products or buy them in a store. You can buy many TikTok stickers online, and they don't even cost that much.
Or, you can be creative, pretend you are in class with an art teacher. You will need packing tape, wax paper (or parchment), and a pair of scissors. Also, you will need to get yourself some real printed stickers. Here's how to make your own TikTok stickers. Of course, before proceeding with the steps, you will need to design, design and print your own custom sticker. After that:
Put duct tape on a parchment paper.
Cut out the printed sticker, so you only have the sticker, no white spaces.
Place the sticker on top of the tape.
Cut more tape and place it on top of the sticker
Finally, cut out the homemade sticker from the parchment paper.
Add stickers to TikTok
Unfortunately, TikTok doesn't allow its users to upload custom stickers. Instead, you can upload one as a photo wallpaper. Here's how to do it.
Launch the TikTok app.
Tap the record button (plus icon) at the bottom of the screen.
Make a regular TikTok video.
Select the Effect option.
Choose Upload your own image to change the background.
Select your sticker photo (prepare a photo of your sticker for this step).
Your custom sticker will be in the background of your TikTok video. Finish editing the video and post it when finished.
How to add stickers to your TikTok videos
Further Reading:
How to add stickers to your TikTok videos
How to make your TikTok account private in 5 steps
How to make your own sound on TikTok
How to search on TikTok
How to change your age on TikTok