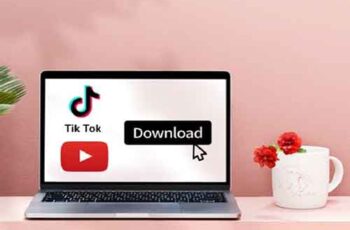 When it comes to social media, no app is hotter than TikTok right now. Sure, Facebook and Instagram still have user bases reaching well over a billion users, but if you're anywhere on the web, you've seen countless TikTok reposts appearing in all kinds of communities.
TikTok combines the strengths of platforms like Instagram, YouTube, and the now defunct Vine app into something new and surprisingly compelling.
Billions of short videos, sixty seconds or less long, populate the service, covering everything from comedy to musicals, politics to animals and everything in between. It is the perfect app for those who love to watch short videos and for those who feel comfortable in front of the camera.
Sure, many people have spent their time watching TikTok videos online. But what if you want to download and keep a TikTok video? Some people may want to keep a collection of their favorite videos or may want to have offline entertainment stored at their fingertips on their devices.
Whatever the reason, there are third party apps and websites that could help us download and save TikTok videos. In this article, we will walk you through some of them.
The strength of TikTok is in the online community and in the mix of self-promotion and social media. However, if there is a video you particularly like or one you want to use in a montage or within your production, it is often easier to download it to a computer and use video editing software than to your phone.
The best TikTok video downloaders
Unfortunately for iPhone users, third party app downloaders are mainly for Android users. There are websites, however, that you can try for download. If you want, you can also use TikTok's built-in downloader.
Use the TikTok downloader
There is a download option within TikTok that allows you to download some videos to your phone, although it will leave a watermark. If you want to download for post editing or to use it in your montage, this isn't ideal but it's an option.
Open the video you want to download in the TikTok app.
Select Share, then select Save Video. The video will then be saved to your camera roll.
Use Instagram to download TikTok videos
For some reason, TikTok video downloader doesn't work with all videos. Some users prevent other users from downloading their videos. If you can't see the Save Video option when you select Share, the uploader has disabled downloads.
There is a workaround you can try, so don't despair. You will need the Instagram app installed on your phone for this to work.
Open the video in TikTok and select Share.
Select the Instagram Stories icon and wait for the app to save the video to Instagram.
Select the Download in Instagram option and it will be downloaded to your camera roll.
When you select Share on Instagram Stories, you will likely see a progress indicator and then Instagram will open with the video already there.
You can use the standard download feature in Instagram Stories to save it. The video will still be watermarked, but it is another way to save the video.
Downloader video for TikTok
The Video Downloader App - No Watermark on Google Play Store is an android app that allows you to download videos. The app is free and has over a million installs. What makes this one of the best TikTok video downloaders right now is the fact that it removes the watermark from the downloaded videos.
This is a very useful feature if you want to create a montage or use the video in your production. The watermark is subtle but it's still there and will still show up in whatever you create that characterizes it.
Using this app will remove it and allow you to use the video as needed. This app is absolutely free.
Musically down
I promised another method that would work for iPhone users and MusicallyDown is. It's a website that works like many YouTube video downloaders but for TikTok.
Copy the video URL from TikTok and paste it in the middle box. Hit the Download button and the rest is easy. It seems to work most of the time and it's free, so it's worth a try.
Download TikTok videos to your desktop
If you want to download TikTok videos to your desktop, there are websites that can help you do this job. For one, you can try TTDownloader. You just need to copy the URL of the TikTok video you want to download and paste it into the download box on the TTDownloader website.
Know of any other TikTok video downloaders worth trying? Do you know any iPhone apps? Other websites? Tell us about them below if you do!
Further Reading:
How to Download TikTok Videos on Android
How to search on TikTok
How to make your TikTok account private in 5 steps
How to Download Reddit Videos with Audio
How to change a caption on TikTok