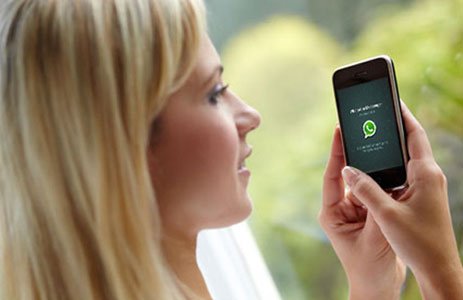 How to create fake Facebook Chats! This is a really extraordinary trick. Through this tutorial it will be possible to create fake chats on Facebook, fake conversations. The application we are about to show you is called Yazzy (False Conversations), which can be downloaded for free from the Play Store below.
If you want to fool someone into thinking you had a very interesting conversation, try this simple tutorial to create fake messages on Facebook and other messaging apps. You can also change the appearance to make it much more believable.
To start fake conversations on Facebook, or other social networks, the first thing you should do is download the Yazzy app from Google Play. It is totally free, however, it will show some certainly invasive ads during use, due to the fact that the app is free.
With one million downloads, you can't say it's a bad app, as this app has a 4.2 star rating, very good rating for an app. For iOS it is not available, but WhatsFake, a similar app, is available.
How to create fake chats on Facebook
Stop for a moment and take a look here:
How to know if someone has blocked you on Instagram.
How to read WhatsApp messages offline
How to send a WhatsApp message without adding contact
Convert voice messages to text | WhatsApp 2017
Ringtones, ringtones and alarms of the new Pixel 2
Apps to hide caller ID on Android
How to create fake conversations with Yazzi
Before you start creating a fake chat on Facebook, it is advisable to access the app settings and remove the watermark. If we don't do that, we won't be able to show our fake chats, because the Yazzy logo will appear on all saved screenshots.
The menu is accessible in the same way as the applications developed by Google. From the top left corner. Very few customization options appear in the settings, so it is easy to find what we are looking for.
Among the many applications in which to create fake conversations offered by Yazzy the most important are: Facebook, Twitter, Whatsapp, SMS, Messenger and even Google Search. All of them can be faked and turned into fiction, both on Android and iOS.
Undoubtedly the two most wanted are Whatsapp and Messenger, the two leaders in the field of instant messaging. With Yazzy you can fool your contacts into thinking you are having a conversation in a chat that is not actually happening.
One of the advantages of Yazzy is that it is fully customizable. It gives us the possibility to change the appearance of the fake chat, to the point that we can change the Wifi signal or the mobile network, change the online status or the avatar that the supposed contact will see.
You are reading how easy it is to create fake chats on Facebook. In this tutorial we will talk about Facebook, the application we have decided to use. For other applications, Yazzy works in a similar way. To change the interface, go to the "Main" tab and the "status bar".
The screen where we will modify the fake Facebook conversation is very intuitive. Simply type your text and click on the "+" icon on the right or left. On the right if we want the message to be shown as sent by us and on the left for the opposite.
Also, once "sent", we can edit the message by clicking on it. Not only the text, but also the time it was sent.
Once we are satisfied with the result of our fake chat, then we have to go to the "Image" tab on the right. Let's click on the refresh icon to preview the image of our conversation.
If there is no error and the appearance is satisfactory, the save icon stores the image directly in the device's gallery. It is now ready to be shared anywhere. It can also be shared directly in the Yazzy app.
What do you think about it, will you use it too, and really nice! What app do you use or what did you use fake Facebook chats for?
To read more:
How to share WhatsApp status as a story on Facebook.
How to use Facebook avatar on WhatsApp
How to make a video call from Messenger Rooms via WhatsApp
Facebook Pay is a new payment system for WhatsApp, Instagram and Facebook
WhatsApp will charge 0.01€ for each message and its logo will be blue?