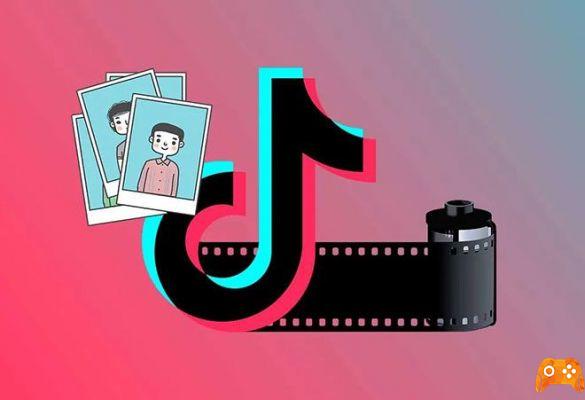 How to save TikTok videos. TikTok ha wiped out all competitors and is leaving behind apps like Snapchat, Facebook or Instagram. Undoubtedly one of its main attractions is the large number of options and tricks which offers to create videos of all kinds using filters, changing the background and adding music, as well as being able to interact with other users through them.
Surely you have found more than one video that you liked and would like to save it to watch it again or share it with friends. This time we will teach you more than one method to save TikTok videos to your phone.
How to save a TikTok video from the app itself
The application TikTok already offers the possibility of save videos in natively and it is very easy to do it, it only takes a few steps and a few taps to have your favorite videos in your gallery. The steps to follow are these:
Launch the TikTok app on your mobile.
Find the video you want to save in the gallery.
When you have the video on the screen, press the "Share" icon located at the bottom right.
Then tap "Save video", after a few moments your video will be saved in the phone gallery.
Save a video by recording the screen
Another option for save TikTok videos è download o record the screen while playing the video you are interested in.
If you have a device with an iOS 11 or higher operating system, you surely have a built-in screen recording application. This tool allows you to record everything that is on the screen at the moment.
This feature also allows you to select the video fragment you want to keep without having to save the entire video. To use the iOS screen recorder you need to follow these steps:
Go to the "Settings" section of your device and then to the "Control Center" to verify that the "Screen Recording" function is activated.
Next, swipe up to launch Control Center and tap "Screen Recording", within three seconds everything that plays on your device screen will start to be recorded.
Open TikTok and select the video you want to save.
While playing the video, start the "Control Center" again, and then tap the "Stop" option.
You will see that the recorded video snippet has been saved to the camera roll.
To do this follow these steps that we will mention now:
Find the video you want to save and click the "share" icon.
You will see the different sharing options offered by the TikTok app, click on "Email".
After selecting the option to share via email, the email app you are using will open and an email will be created with an attached file in MP4 format that you can send to yourself and thus be able to download.
If your mobile has little space available and does not allow you to download new applications, don't worry, you can use TikTok without having to download the app, just open it with your browser.
Further Reading:
How to search on TikTok
How to make your TikTok account private in 5 steps
The Best TikTok Video Downloaders
How to add stickers to your TikTok videos
How to protect your TikTok account