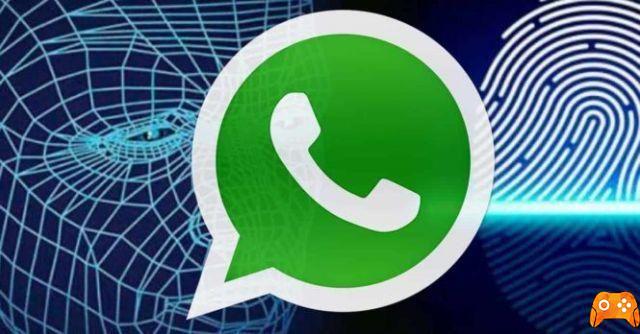 How to protect WhatsApp chats on Android with fingerprints via these apps. The best apps to protect WhatsApp. Among the WhatsApp news that we expected for this year, one of the most important was the possibility of protecting Whatsapp access with fingerprint or facial recognition.
Well, this option is already available in the latest messaging service update for iOS and it won't take long and will arrive on Android as well.
While we await the update it includes this function for the Google operating system, we have selected some applications on Google Play that offer the possibility of protect Whatsapp with your fingerprint. As long as your phone has a fingerprint reader, of course.
How to know if you have been blocked on Whatsapp?
How to protect WhatsApp chats on Android with fingerprints via these apps
Screen lock - fingerprint
This application, known as AppLock - Screen lock - fingerprint, not only allows you to block different applications to maintain privacy and security (such as email, SMS, Facebook, WhatsApp, etc.), but it can also act as a form of parental control for protect Whatsapp with your fingerprint.
It is also possible to create one private photo and video gallery protected so that no one can see it and customize your lock screen with different themes and wallpapers. In addition to fingerprint lock, it offers application lock with pattern and password. The download is free, but it includes ads.
Whatsapp, how to convert audio messages to text
App lock - Fingerprint password
It has the same name and basically offers the same functions as the previous proposal, that is, it allows you to protect WhatsApp chats on Android (and other social networks) with a lock screen with password, pattern and fingerprint.
It also offers you the ability to hide photos and videos, prevent access to Google Play and enable invisible pattern blocking for those "peepers" trying to memorize the pattern or pin when you enter it. The download is free but includes ads.
Blackmailed on Whatsapp, what can we do
Chat Lock For Whatsapp
The good thing about this application is that it was created specifically for easily protect your conversations WhatsApp private and group. According to its developers, it uses very little space and resources, has a very simple interface, and only requires some minimal permissions. In addition to the pattern and pin, it includes fingerprint authentication for compatible devices.
Unlike the other alternatives, it does not prevent access to the WhatsApp application, but protects some chats in so that no one can read those conversations when the phone is unlocked.
WhatsApp warns: if you don't use the official application, your account will be banned
Serratura (AppLock)
Compatible with Android 6.0 or later, this app boasts over 400 millions of users and supports 45 languages. You can block Whatsapp in different ways (fingerprint, pin or pattern) from accessing your messages, contacts, WhatsApp, Gmail, Facebook, Instagram, settings, calls and any application you want.
It also allows you to hide some photos and videos from the gallery and establish an automatic block after a certain period of use or in a certain location. The download is free, but includes ads and purchase offers within the app.
Yes, you can use WhatsApp on multiple devices at the same time!
AppLocker | Lock Apps – Fingerprint, PIN, Pattern
Besides protect WhatsApp conversations, AppLocker can block access to social networks, other messages, gallery, contacts and any applications you want. And it offers three methods for this: template, fingerprint or numeric password. Its creators say it's one of Google Play's lightest propositions because it doesn't consume RAM, battery, and other system resources.
It also offers several themes to customize your lock screen and prevent access to phone settings to avoid unwanted changes of settings or uninstallation of any application. The download is free, but includes ads and purchase offers within the app.
How to hide the last connection time in WhatsApp, Telegram, Instagram and Facebook
Further Reading:
The WhatsApp settings menu changes with the latest update
How to stop automatic updating of iPhone and iPad apps
How to send the same message to multiple contacts at the same time with WhatsApp for Android
How to show the fingerprint sensor icon on the Galaxy S20
How to fix problems with WhatsApp notifications on Huawei