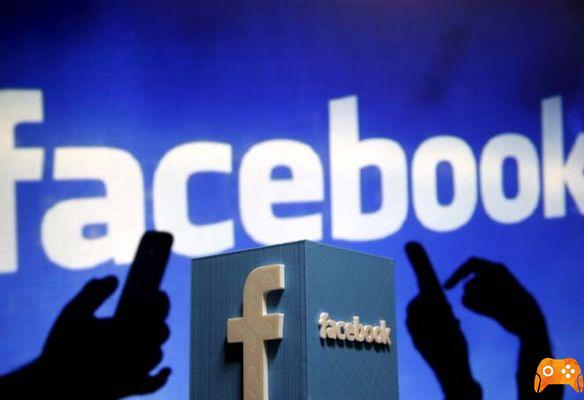 How to recover a stolen Facebook account. The theft of your Facebook account it can be a serious problem, because it is common to store personal data, credit cards and other information on this platform. Facebook offers several ways to retrieve it, and you can do so if you keep any information that allows you to verify that you are the real owner. We see how to recover a stolen Facebook account.
How to hide the last connection time in WhatsApp, Telegram, Instagram and Facebook
Almost everyone uses Facebook. In this social network we have hundreds of friends, photos, messages, etc. That is why it is essential to take care of your Facebook account. But there are many people who get their account stolen quite easily. This is why we will look into this article how to recover a stolen Facebook account.
How to recover stolen Facebook account
The first thing we need to take into consideration, when we know how to recover Facebook account, is whether or not the person who hacked the account has changed the email. This is essential when desired recover a Facebook account. Things can get complicated or extremely simple depending on the above.
In the case of Facebook account stolen it is necessary to report the fact to the social network and, above all, to implement the account recovery procedure, so as to regain control over one's data. All you have to do is log into the page www.facebook.com/hacked and follow the instructions given.
You must follow all the instructions that the social network offers you. Facebook starts asking you for various account-related data, including the email you had before and even the phone number linked to that account. It is essential that you answer with the truth and that all answers are correct, so that you can recover the account.
How to recover hacked Facebook account
In case you were the Facebook account got hacked, but they didn't change the email. Everything becomes much simpler and above all fast. What you need to do is go to the official Facebook site. After this you have to click where it says "Forgot your account?".
You see a new page open where you need to select the option "Recover your account". After this you simply have to enter your email and click on "Search". On the next page that will appear you will see some options. What interests you is what it says "Email code", After which go to"Continue".
Now you need to check the email. You should have received a Facebook email with a code that you need to copy and paste into the window you left open on the social network. Where it says "Insert code"Obviously on"Continue".
Here comes the last step which would be "Log out on other devices"It is essential to mark this option so that our session is closed on any open device. In doing so we close the account of the person who has our Facebook account stolen. To finish just click on "Continue".
What to do when your Facebook profile is stolen?
The theft of passwords or identities (even if digital) is a crime punishable by law and provides rather severe penalties. For this reason, users who are no longer able to log into their Facebook account must immediately contact the Police (preferably the Postal Police) is file a complaint.
Things to keep in mind
To take care of our Facebook account and for virtually any type of account, it's essential not to open it on other people's devices or computers. Many sessions open on public computers and then we forget to close them, doing so is normal to lose our accounts.
Also, it is important keep a different password for each social network. It is also necessary to have a secure password as the classic "123456" is useless and too easy to guess.
Many people choose to put their date of birth or that of their children, is another easy way to get an account hacked. It is best to make a combination of uppercase, lowercase and numbers. Add something that has nothing to do with us.
It is important that you take care of your Facebook account because, as we all know, we have many conversations, photos and videos on our accounts, memories from many years ago that obviously no one would want to lose.
How to recover the password with the phone number
Facebook is by far the most used social network in the world. We log into the platform every day for one reason or another. One of the biggest problems is forget your Facebook password.
Not entering it every day leads us to forget the password, for this reason today we will see how to recover password with phone number. All you have to do is click on the main Facebook page where it says "I forgot my password".
Next, what Facebook does is ask you to enter the email or phone number to find the account, of course what you will do is enter the phone number that you have linked to your account. As soon as you enter the number, you should receive an SMS with the code in so you can recover Facebook password.
So, whenever you register on official websites and they are important accounts, you must always enter your real details. Obviously if you intend to register in a forum or generic web it is not necessary, but if you do it on social networks of this level, it is always advisable to provide the real data.
How to recover Facebook account without email
The most popular social network in recent years is Facebook. While today you could say that Instagram is quite close in terms of popularity. The truth is that his big brother has a huge number of users who use the social network for many things on a daily basis.
It is important not only for personal but also for commercial reasons. From businesses and small businesses with fan pages, to people who sell and buy through groups.
Here because nobody wants to lose their account and if something like this happens he would like to know how to recover facebook password without email.
Of course, the Facebook website is accessed through a computer. In the upper right part of the screen you will find the login. But if you look below, a message appears that says "Did you forget your account information? ".
A small form will appear where the message "Recover your account"And below"Enter your email or phone number to find your account". So what you should do is add your mobile number and not the email since you don't have access to it.
After that you go to a new screen where you offer to change your password. There are two options: the first is to send a code via email to make the change and the second is to send the code via SMS.
Obviously you will choose the second option to be able to change the password e effectively recover your Facebook account without the email.
How to recover Facebook account without email or number
In case you don't have the email or phone number. The only alternative you have left is to send a message to [email protected] with the subject " I can't log into my account". You will be asked for your details to make sure that you are the owner and not someone who wants to steal an account.
The type of identification can be driving license, identity document, passport, etc.
The Facebook account was stolen and they changed the email
Accounts in social networks must always be up to date. It is essential that all data in your account is real to avoid any kind of problem.
That way if you lose your password or your account is stolen it is much easier and above all faster to recover that account without any kind of problem. It will be a matter of seconds.
In case you cannot access your account, all you have to do is communicate directly with the support of the social network. They will ask for some information and possibly you will have to attach a copy of your document to prove that it is really you. The important thing is that you can verify that it is really you, that your name corresponds to the Facebook account.
The social network has an email for this type of problem, for those people who undergo these hacks where they change the phone number and also the email account. Even if you don't remember this information and want to recover an account, you can do it thanks to this.
Facebook's support email is [email protected] if you send an e-mail to that address explaining what happened in a short time they will answer you and help you solve the problem as soon as possible.
How to know who visits my Facebook profile?
Further Reading:
How to update Facebook privacy settings
How to video call with Facebook
How to delete your Instagram account
What happens when you uninstall Facebook and Messenger
How to disable Facebook Messenger