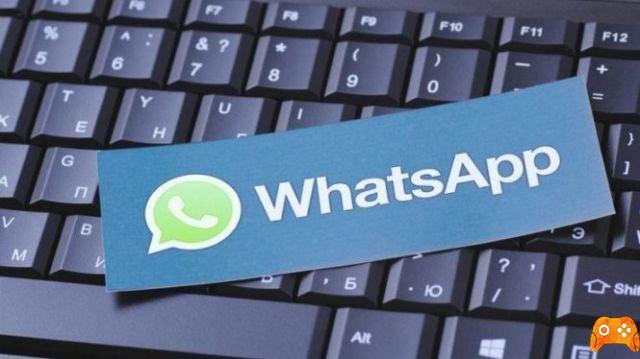 Make yourself comfortable we are about to explain you how to schedule a WhatsApp message. You thought of sending happy birthday wishes to your best friend, but at the wrong time. Sending text messages to a friend at a bad time can annoy them or simply ignore them. Fortunately, there is an app that allows you to send WhatsApp messages at the time you want.
You just have to schedule the time you want to send a message on Whatsapp. It's free, you do not need to rootear Android and here we will tell you how to use and schedule messages to be sent automatically on Whatsapp.
That WhatsApp is the messaging app par excellence, does not mean that it is perfect. Many users of the platform have been waiting for new features that, for some reason, Facebook is reluctant to implement.
One of these is scheduling or automatic sending of messages. It is true that very few messaging applications incorporate this functionality. Whatsapp may be the pioneer sometime.... Be that as it may, we must not forget that we are on Android, and thanks to the freedom offered by Google's operating system, we can find third-party applications and tools designed for almost any purpose. . So, do you know what we bring you today? Indeed, the definitive tutorial for scheduling WhatsApp messages.
How to schedule a WhatsApp message
You have lost your device and now you have to disable Whatsapp, here is a guide for you on, how to disable or delete your WhatsApp account in case of theft.
The application is called SKEDit and it allows you to schedule WhatsApp Business and WhatsApp messages. This application provides a very convenient way to communicate with your friends or colleagues at the best time. Even if you often don't remember birthdays, you can schedule messages on Whatsapp and automatically send a birthday greeting or congratulations to someone.
Scheduling messages to be sent automatically is a very useful trick. In addition, it is easy and the application we will use is safe and free.
Schedule messages to send automatically with Whatsapp
Before we start, you should know that SKEDit needs you to remove the screen lock security. But that depends on how you want to send your messages.
Install the SKEDit scheduling app: schedule WhatsApp calls and SMS.
The first thing is to download SKEDit from Google Play. If you can't find the app with the store's search engine, you can use this link.
How to Configure WhatsApp permissions
After installing it, you need to open SKEDit and select WhatsApp Business or WhatsApp as an app. Here the app will ask you for access permissions, you must click on "Open Settings", then search and select SKEDit. Now a confirmation message will appear, click OK.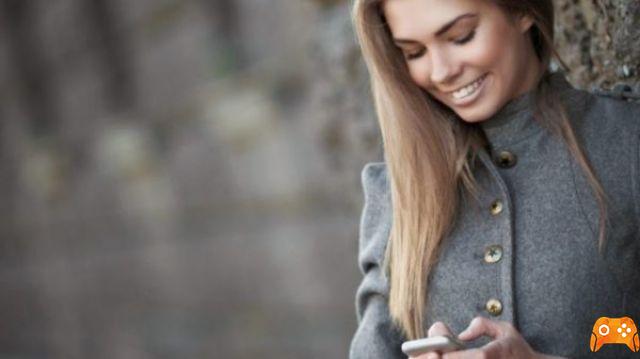 How to Set the time and date of WhatsAoo messages
After granting permission to the application, you can create and schedule your messages for the desired date. To do this, you have to go to the WhatsApp Contacts tab at the top and choose who you want to send them to. You need to enter the text or files you want to send in the blank field below the contact.
Now you need to click on the Date and Now fields to set the time you want to schedule the automatic message. Best of all, you can click "Repeat every" to repeat the message every hour, day, week, month or year.
Schedule automatic or manual WhatsApp messages?
Before you schedule your message, you have to choose whether to send messages manually or automatically. Of course, doing this automatically has the advantage of being sent only when you want.
But this option can be a problem for some people because to send automatic messages, you have to remove the screen lock security. This is not a good idea, as anyone can take your phone and access whatever they want.
However, if you want to continue, you must click Change screen lock and choose none from the settings menu that appears.
Send scheduled Whatsapp messages
This is the best option in terms of security. To schedule messages and send them manually, you must select "Ask before sending" when scheduling the message. Next, select "Change notification settings" and then make sure all settings are enabled.
Want to use WhatsApp on your Android tablet? Then read this tutorial on, how to install whatsapp on your android tablet from google play.
Once this method is enabled, when it's time to send the message, SKEDit will send you a notification and you just need to click "Send" in the pop-up window. Although it is also possible to edit or delete the message.
And that's it. As you can see, it's a very simple process, but one that can be useful on more than one occasion. However, it should be noted that the application has some shortcomings and that No messages will be sent if the mobile screen is off and there is any PIN, pattern or password unlock method configured, but it will be sent once the screen is turned on, provided that the programmed time has elapsed.
Unfortunately, this happens with all tools of this type, as long as they don't use superuser permissions... root!
Read more:
How to send the same message to multiple contacts at once with WhatsApp for Android.
How to use two WhatsApp accounts on a Samsung phone
WhatsApp will charge €0.01 for each message and its logo will be blue?
How to speed up Whatsapp audio messages on PC and phone
How to know who saved your number using WhatsApp