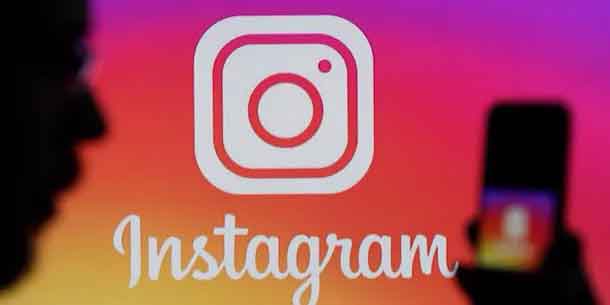 So now you want to see who saved your Instagram posts. Now you can know if someone has saved your Instagram post in a collection. For Instagram post creators, learning how to see who saves your photos on Instagram can be helpful in learning what kind of post your followers like the most.
This can often be more important than the number of likes you receive, as saving a post to an Instagram Collection means that not only does someone like your content, but they want to resend it again in the future or share it with a friend.
Who saved your photos on Instagram
Unlike when someone likes one of your Instagram posts, you won't get a notification when someone saves a post to an Instagram collection.
The only way to see who saved your Instagram posts is to view a post's advanced insights, which are available to those with Business or Creator accounts.
Anyone can change their personal Instagram account to a Business or Creator account. Select Settings > Account, then choose Switch to corporate account o Switch to creator account.
If you have an Instagram Creator or Business account, you can see how many times your posts have been saved as follows:
Open the Instagram app on your iOS or Android device.
Tap the icon Profile to view your posts. The icon of the Profile it's the one on the far right of the bottom menu that looks like a person's silhouette.
Tap the post you want to view the save count for.
Once the post is uploaded, tap View insights below the image or video.
Various statistics will appear. The bookmark icon refers to how many times someone has saved this post in one of their collections.
How to see who saved your Instagram posts
Unfortunately, there is no way to see who saved your Instagram posts using the Instagram apps or website. Nor is there any way to see which Instagram collections your photo or video posts have been saved to.
The reason for this limitation is likely due to privacy concerns, so it is impossible to view or download this specific data.
One way to find out who saves your Instagram posts is to simply ask your followers in an Instagram story. Here is an example of how to do this:
Open the Instagram app on your smartphone or tablet.
Tap the post you want to ask your followers about.
Take a screenshot of the Instagram post page via the native iOS or Android screenshot methods.
Tap the icon Home to return to the main Instagram feed.
Tap the icon Stories in the upper left corner to start a new Instagram story icon Stories it is what looks like a camera.
Scroll up to find the screenshot of your Instagram post.
Tap the screenshot image to add it to your Story.
Tap the icon of text to add a message to your followers.If you really want to interact with your followers, try asking a question with an Instagram question sticker,
Toccata end when you're done typing, then use two fingers to move and resize the text.
Tap Le your stories to post the Instagram story to your followers. They will be able to respond to the story via a DM.
We wrote for you:
How to download Instagram videos on iPhone, easy
How to log in to Instagram without an account
How to download Instagram videos online (PC and smartphone)
How to download high-quality Instagram photos (with and without programs)
Further Reading:
What happens when I stop following someone on Instagram
How to silence someone on Instagram
What happens if you delete a person on Instagram
How to hide Instagram photos (posts) without deleting them
Your private Instagram posts and stories may not be that private