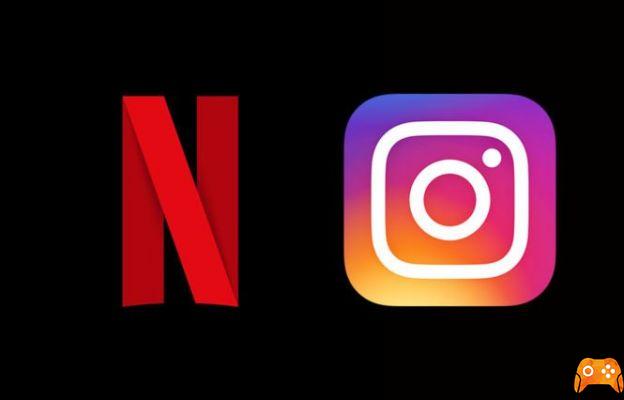 In this article we are going to see how share Netflix movies and series in Instagram Stories. Netflix has announced today a new feature, and if you are an active user of social networks, surely the news will interest you. The platform now allows you to share the movies and series you like through Instagram Stories quickly and easily. We tell you everything you need to know to take advantage of this new feature on your mobile device.
How to get followers on Instagram by sharing your Nametag
Many users love their friends, contacts and followers and want to let them know what content they are watching on television or what their favorite movies and series are. Until now, Netflix had a feature to share this information across different social networks, instant messaging apps, and other services, and now it also allows you to do so in Instagram Stories as well.
Of course, for the moment, for sharing Netflix movies and series on Instagram Stories is need to have the updated iPhone app. Later this feature will also be available for Android, but for now it is only possible to use it on an iOS device.
How to upload photos to Instagram from a Windows PC
If you meet this requirement, all you need to do is find the content you want to post in your Stories and click the Share button, located below the description. Next you'll see a redesigned window with options available for sharing, where Instagram Stories now also appear. Tap on this option and Instagram will open.
You will now see a representative image of the series or movie, with great quality and the perfect format to share on Instagram Stories. You have the ability to edit it, add stickers, text, effects and any other elements. When you're done, click the Send To button to post the result in your story or send it to a friend via Direct.
With this move, Netflix intends to bring exciting new features to the app on mobile devices by allowing users to share their favorite tastes and content quickly and easily. What do you think, is this new feature useful?
Instagram: how to block a follower
Further Reading:
How to like a direct message on Instagram
How to see Instagram stories anonymously
Why can't I share Instagram posts in my Stories
How to add more photos to your Instagram Stories
Netflix keeps crashing on Samsung Smart TV - How to fix