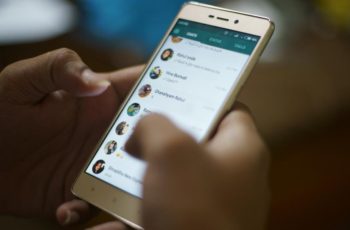 Very often we see people in buses, subways and even at work communicating via WhatsApp, which is today the most popular instant messaging application in the world. Generally speaking, there are thousands of conversations, attached photos, video and audio files on WhatsApp.
It might happen that you buy a new phone, and that's when the problems arise. If this is your case, don't worry as we will teach you how to transfer WhatsApp messages between Android phones.
First of all, you should know that there are several alternatives to transfer WhatsApp conversations between Android devices. But before you start working with each of them, you should consider a couple of recommendations.
Make sure you backup WhatsApp messages on your "old" phone and find out what type of SD card is installed in your phone. Well, now that you have read these two requirements, you are ready to continue.
How to transfer WhatsApp messages between phones
How to send WhatsApp message without adding contact
Method 1: Direct migration of WhatApp messages
Step 1: Start the transfer from your phone to your computer
First of all, download and install the Phone Transfer program for transferring Whatsapp conversations from your phone to computer and run it. If you are using a trial version, click "Free Trial" in the pop-up window.
Step 2: Connect the phones to the computer
Now connect your phones, which may be of different brands, to your computer and wait for the program to detect the two devices. After finding them, the program will display both phones on the screen. For example, if you want to transfer WhatsApp messages from HTC to Samsung, choose HTC as the source in the Source window and Samsung in the Destination window. With the Flip button, you can swap them.
Step 3: Select the application data
Select "Application" and "Application data" and the message "Application data transfer requires…" will appear asking you to confirm the action. To continue, select Transfer Application Data…> Confirm> Start Transfer. Do not select the "Delete data before copying" option during the transfer process.
In the middle of the migration process, a notification appears asking you to log in again and have MobileGoConnector run your device again. Click OK.
Step 4: Transfer application data from one phone to another
After that, the program will automatically transfer all applications and application data from one phone to another. Eventually the message "You have completely copied the data!" Appears. Then click "Accept" to complete the transfer.
How to reply to a WhatsApp Offline message
Method 2: for Android phones with external microSD
Step 1: If the database / WhatsApp is on an external SD card, remove the old phone card and insert it into the new one.
Step 2: Install WhatsApp on the new phone. When the application asks if you want to restore the previous backup, click Restore.
Whatsapp: how to delete messages after 7 minutes
Method 3: for Android phones with internal memory and SD card (like most Samsung phones)
Step 1: Make a backup copy of the WhatsApp messages on the old phone. Click the menu button and go to Settings> Chats & Calls> Chat Backup.
Step 2: Install the latest version of WhatsApp on your new phone, but don't launch it.
Step 3: Find the latest backup on your previous phone's card or storage, in the WhatsApp> Database folder. It looks like this: msgstore-2017-12-01.db.crypt. Copy this file to your computer. When installing WhatsApp on the new phone, the WhatsApp> Database folder must be present on it. If not, manually create the Database folder in the WhatsApp folder. Then, connect your phone to your computer and transfer the backup from this folder.
Step 4: Run WhatsApp on the new phone. After initialization, the application will find a backup and ask you to restore it. Select "Reset".
How to share location on WhatsApp in real time
Further Reading:
How to transfer WhatsApp from Android to iPhone
How to change your WhatsApp phone number
How to recover deleted WhatsApp messages
How to restore WhatsApp messages
How to change voice on WhatsApp