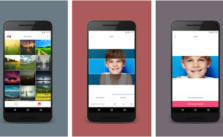 How to upload panoramic photos to Instagram. It is undoubtedly one of the best social media sharing platforms. You can always share your favorite moments, share your stories and leave your precious memories on it. Instagram is just a simple way to tell your life through images.
Since Facebook's acquisition of Instagram, we are constantly seeing new updates being released, one after the other. Instagram has now evolved into a completely new platform. Some of the features have been replicated, such as those already seen on Snapchat, which led Instagram to become the subject of even severe criticism.
Recently, Instagram has added another great feature. This feature allows users to upload up to 10 images or videos at a time in a post. It simply allows users to create an album consisting of the aforementioned number of photos and videos.
Now this folder is in plain sight. It shows all the images just as they are seen in the gallery of your Android smartphone. There are a few ways to use this feature, and one Android developer's discovery, is to post the panoramic / wide images on Instagram.
How to upload panoramic photos to Instagram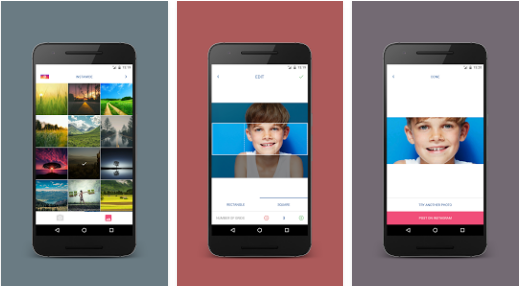 This was made possible with the help of an application called InstaWide.
This application basically splits the panorama photos into small photos, and helps to upload those photos to the Instagram album.
On the Instagram album screen, you can see the whole merged panoramic image, and there will be no white space around it.
This means, it will look exactly like the panorama photo, instead of being seen in pieces, joined together.
It is possible to do all this with an application called InstaWide (Download) which can be downloaded for free from the apkpure.com website. Link updated!
How to upload panoramic photos to Instagram
Download and install InstaWide on your Android smartphone.
Open the newly installed InstaWide application.
Select an image on Instawide and tap the Next button in the top right corner.
Select the angle, and the number of grids and crop the image.
Open Instagram and tap the "+" button to share the photo.
Now in the options, tap "Multiple Selection" and select the cropped images in the 3-2-1 way.
After selecting the images, tap Next to share on Instagram.
Once the images have been shared on Instagram, you can scroll through the image, and you will see a large image with no white spaces or corners around it.
That's all. We finished.
If you have any doubts or problems let's talk about it in the comments.
If you liked the article please share it.
Further Reading:
How to put multiple photos in an Instagram story
How to put a GIF in your Instagram story
How to add more photos to your Instagram Stories
Instagram on PC, the complete guide
How to hide Instagram photos (posts) without deleting them