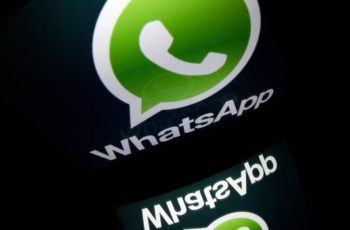 More and more people started using devices with DualSIM. The comfort they offer is undeniable and, above all, when there are operators who offer cheaper rates. One of the biggest problems, however, is the ability to use more than one WhatsApp account at the same time. Fortunately, there are a couple of solutions available.
How to use WhatsApp with two phone numbers
What to do if the WhatsApp messages do not arrive until the application is opened
Use two WhatsApp accounts on one Xiaomi device
How to solve problems with WhatsApp notifications on Xiaomi
In Xiaomi smartphones it is not possible to have multiple users, but alternatively we can create a second space with MIUI. In this second space we can have duplicate applications of the main account or even use completely different ones. Each space can be protected with a password or fingerprint for access.
To configure the second space, go to Settings> second space. In the configuration process you can choose which applications you want to be in the two accounts, choose WhatsApp.
Once the configuration is complete, an icon will appear on the home screen to move to the second space where you will need to log in to WhatsApp with the second account. It is not necessary to have the SIM associated with the second space inside Xiaomi, but you should be able to receive the SMS for the activation code.
Use two WhatsApp accounts on a Samsung phone
Samsung offers the possibility of having two accounts on WhatsApp on both single-SIM and dual-SIM devices, thanks to the My KNOX application (the application that takes care of the security of Samsung devices).
By taking advantage of the capacity of a virtual partition, you can have two WhatsApp accounts with two different phone numbers. In principle the device must be compatible with KNOX involving Galaxy A (A7, A5, A3), Galaxy E (E7, E5), Galaxy J (J5, J7), Galaxy Note (Note 3, Note 4, Note Edge ) and Galaxy S6 (S6, S6 edge, S6 edge +).
Install the Samsung My KNOX app on your Samsung device and enter your email to receive the security PIN. Open My KNOX and configure the password to access the platform and select WhatsApp from the options displayed in "My KNOX apps".
Once WhatsApp is installed in My KNOX, establish the second number for the second WhatsApp account and make sure you can receive the confirmation SMS to the number entered to confirm the account. To be able to quickly access the second WhatsApp without having to go through the KNOX application, you can create a shortcut from the KNOX application menu.
How to change the number on WhatsApp and keep groups and conversations
Two Android users with two WhatsApp accounts
From Lollipop, that is also in Marshmallow and Nougat, we can add more users to our smartphone as if it were a computer. This also allows each of these users to use WhatsApp with the same phone. Doing this is super easy.
We enter the SIM of the second user only to register his number on WhatsApp and that's it. The new user can now safely use his WhatsApp from his phone.
Use two WhatsApp accounts with Disa or Parallel Space
These two applications will allow us to duplicate applications. With one of the two we will be able to clone WhatsApp to be able to use it with a second account. For my taste, Parallel Space is easier to set up than Disa, but you can try both and stick with the one you like best.
Connect WhatsApp with another phone number
It may happen that you change your phone number, but you want to keep your WhatsApp account with your old number because you have your contacts there and you want to continue to relate to the old number. The solution for this is very simple.
Put your old SIM card in another phone.
On your phone (with a new SIM), back up your WhatsApp conversations.
Uninstall WhatsApp and reinstall it.
When you open it for the first time it will ask you for a phone number to register.
Write your old number
Hopefully we will get the verification code on the other phone where we have our old SIM card.
Let's enter that code in our phone.
This method will work while the old SIM remains active.
Another option is GBWhatsapp, very good, smooth, and always more stable.
WhatsApp does not work | Resolved
Further Reading:
Whatsapp Web your Android
How to block number on Xiaomi Mi 10T
How to block number on Xiaomi Mi 11
How to block number on Samsung Galaxy A52
How to block number on Samsung Galaxy A72