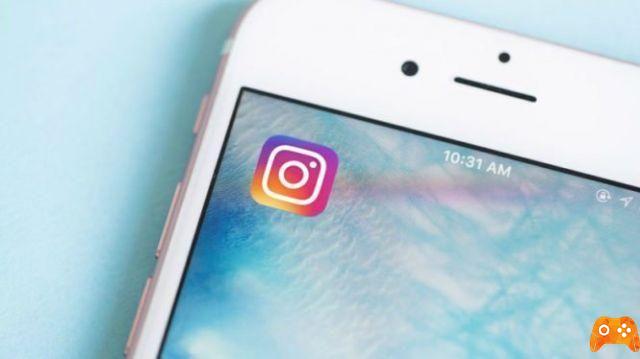 Live Photos is a new addition to the recent iPhone that combines video and GIF images and creates more fun animations than a mundane static image. As soon as this option has been enabled on the smartphone, most social networks like Twitter or Facebook are doing an update to support this feature. On Instagram alone, support for live (live) photos takes some time, but you can still use the feature by putting some of our recommendations in place.
Instagram doesn't work, what should I do?
A Live Photo makes a recording of one and a half seconds. It records both video and audio and includes a live photo. This is an original idea as it is not a normal photo or a live photo in the strict sense.
To take live photos:
1. Open your iPhone camera and activate Live Photos by selecting the "eye" icon at the top and center of the screen. It should turn yellow when activated.
2. Frame the subject as you normally would.
3. Press the shutter button once.
The camera will capture the 1,5 second live image while recording both the sound and the image. Keep in mind that live photos should be treated as live video: as far as possible, do not move or move your iPhone and try to keep the frame
Live photos can also be taken with the front camera or the rear photo sensor. The main camera with a resolution of 12 megapixels, the live photo of 1,5 seconds and the final format which includes a 3 to 4 MB .mov file and a 2 to 5 MB .jpeg file, if you take live photos, you will run out storage space very quickly.
You will find your live photos in the Photos app, just like other images, and you can also edit them. In fact, you won't be able to crop or edit the live photo, but you can add filters, text and stuff like that.
Post a live photo on Instagram
Curiously, even if it presents itself as the social network entirely dedicated to images, Instagram is very slow in adopting and adapting its platform to new technologies or features regarding photos.
Another problem is that Instagram only supports videos longer than 3 seconds and a live image is 1,5 seconds long. Therefore, if you post the photo in real time on Instagram, it will appear as a normal image, causing users to lose interest. However, there is a method: convert the live photo to Boomerang.
On Instagram, short videos are called Boomerangs. They use continuous shooting to create a series of photos from which an animated image will be composed. You can also use it to convert a live image. It goes without saying that the usual Instagram limitation also applies to Boomerangs, which is to say that any live post must be less than 24 hours old.
1. Open Instagram and select the camera.
2. Create a new story and slide your finger up to select your live photo
3. Upload a live photo and tap and hold on the screen to activate 3D Touch and create the Boomerang.
4. Publish the Boomerang about your story and compose the rest of the post as you wish.
It's not the most ergonomic way, but it's a good solution until Instagram officially supports live photos.
How to spy on another's Instagram
Further Reading:
How to put multiple photos in an Instagram story
How to share Instagram photos on Facebook
How to post videos on Instagram
How to add more photos to your Instagram Stories
How to hide Instagram photos (posts) without deleting them