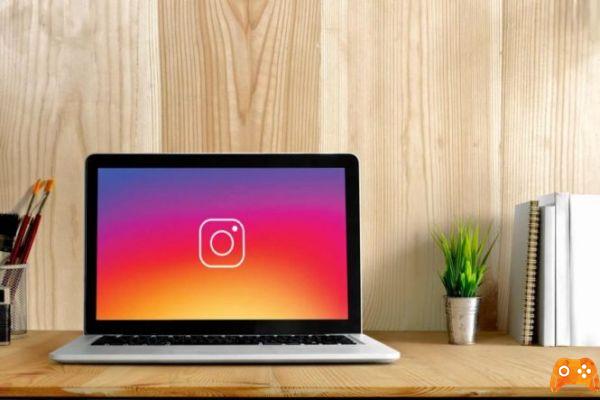 If you want use Instagram from your computer, you can do this, and not only to see the photos and stories that others upload, but also to create your own content. Fortunately, there are free programs to upload photos to Instagram from your PC which work quite well.
Instagram will eliminate false "likes" with artificial intelligence >>
The variety is wide, although we have decided to focus on the best. The three that we recommend below today are more than enough to manage your photos and videos on this popular social network.
Applications for uploading programs to Instagram work with Windows 10 and with web browsers, being particularly easy to use as in the case of Google Chrome. As you know, there is a web version of this network, although there are still many features to be added.
Obviously, this is an application designed to be used on mobile, even if you work full time on Instagram or if you need something more, it is a good alternative that allows us to use the application on one larger screen with keyboard and mouse.
Without delay, these are the best programs to use Instagram on PC with Windows 10 and Mac.
Gramblr
Undoubtedly this application for uploading photos to Instagram from your computer is the most complete, since it works with Windows and macOS. Others don't, so if you have an Apple computer it's almost the only free option you have.
You can download it directly from its website and it has several cool features. It is completely in English, although you don't need to know the language well to use it.
With Gramblr you can schedule content publishing, crop images and add filters. The interface is really intuitive and simple, you find everything you need.
In addition to photos, you can also post videos to your profile from Gramblr. Obviously, be careful with the feature that promises you free LIKE, you may be banned from the application.
Official Instagram application for Windows 10
If you want to use Instagram on a Windows 10 computer, it's very simple. You can go directly to the Microsoft Store and download the official application for free.
Unlike the web version, this program allows to upload Instagram photos to your PC smoothly. If you have a webcam, even with a PC without a touch screen, you can take the photo you want with the camera and post it on your profile.
Upload photos from Chrome, Safari or Firefox
Now let's move on to the last option for post photos on Instagram from your PC. This trick is valid for any desktop operating system, including Linux, as they all have Chrome and Firefox.
It is also possible to do this from the Safari browser, because they allow you to open the web version of Instagram and "fool" it into believing that you are accessing it from a mobile phone.
Take Chrome for example, do this:
With the right mouse button click on Inspect and wait for the developer options to open in the right area of ​​the screen.
Click on the phone icon that appears at the top left.
Now press F5.
Select the + icon that appears in the lower area.
Now upload a photo normally.
This same procedure can also be used on Opera, it is similar.
On Firefox from the Open Menu icon in the top right corner and click on the Web Development option, then click on the Adaptive Mode View option to activate this emulation function in the browser and choose smartphone in the list then press F5 to update.
How to know if someone has deactivated their Instagram account >>
Further Reading:
How to put multiple photos in an Instagram story
How to put a GIF in your Instagram story
How to share Instagram photos on Facebook
How to add more photos to your Instagram Stories
How to see who saved your Instagram posts