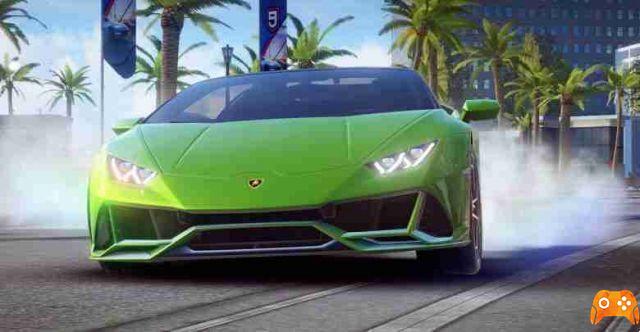 Here are the best racing games for Android, including car games, racing and even horse racing.
The Play Store has a huge selection of racing games of all kinds, free and premium. So big, in fact, that it's hard to find the best ones.
Racing games for Android
Here is our list of the best racing games that you can download on your Android smartphone or tablet.
Asphalt 9: Legends
Developed by Gameloft, Asphalt 9 offers great graphics and intuitive controls, although its intensive graphics make it more suitable for new phones and tablets.
Asphalt 9: Legends is the Alpha and Omega of mobile racing games. You will find dream cars and grand touring cars from renowned manufacturers such as Ferrari, Porsche, Lamborghini and W Motors. In this simulator, you will be able to choose the car of your dreams and overcome all limits on spectacular roads and settings around the world. Take on unlimited races and use all the tricks at your disposal to push your car to the maximum!
Download now Asphalt 9 click here
Real Racing 3
Real Racing 3 with amazing graphics. Real Racing 3 features an ever-expanding roster of officially licensed tracks, with 39 circuits in 17 real-world locations, a 43-car grid and more than 140 detailed vehicles from the most prestigious manufacturers. It also offers Real-Time Multiplayer, Social Leaderboards, Time Trials, Night Races and Time Shifted Multiplayer ™ (TSM) technology to challenge anyone, anywhere, anytime.
Download now Real Racing 3 click here
CSR Racing 2
CSR Racing 2… The new chapter of the world's # 1 street racing game has arrived, now with AR mode!
Challenge players from around the world to drive custom supercars including Ferrari, McLaren P1 ™, Koenigsegg One: 1 and many more. Modify cars to win in global team events. Give in to your passion for the most incredible cars on the planet. Download the game for free, start your supercar collection and run wild!
Download now CSR Racing 2 click here
ClanRace
Clan Race pits you against three other drivers to reach the finish line first. If you like motorcycle racing games this is definitely a game to try.
Download now ClanRace click here
Photo Finish Horse Racing
Photo Finish Horse is essentially an equestrian version of many other racing games.
Hire a jockey, train your horse and compete in a variety of races, from minor events to the final race to win the Cup! The best horse racing simulator, with realistic animations, stellar graphics, addictive gameplay and intense competition.
Download now Photo Finish Horse Racing click here