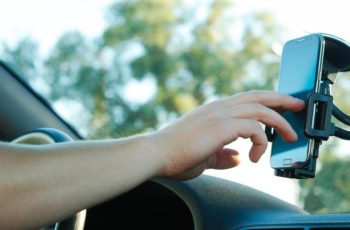 Let's put ourselves in the situation that while we are driving our car, we suddenly have the urgent need to send a message from WhatsApp, in this case the first instinct is to take the phone in hand, but this is a big mistake, because in addition to being "extremely dangerous "Could cost us dearly, both to us and to the people around us.
It is no secret that hundreds of accidents every day are caused by using a mobile phone while driving, and in most cases the goal was to send or read a message, often on WhatsApp.
Fortunately, Google's voice assistant has advanced a lot in recent years, to the point where we can pretty much do any task with our mobile phone without having to take the phone in our hands, which, no doubt, would avoid nearly all accidents resulting from it. use of the mobile phone when we drive the car.
Unlock the screen and send messages with Whatsapp without touching your mobile
The most important thing is to be able to unlock your phone without using your hands, having a phone protected by PIN, password or model, does not allow us to send messages on whatssap without using your hands or use one of Google's functions.
How to create Emoji with our face
How to unlock the smartphone by voice?
While it is a native feature of the Android OS and the voice assistant, many users are unaware of the possibility of using 'OK Google' to unlock the screen, and this is because by default it is disabled, which is entirely logical considering that it is this is an additional security option, so we will need to configure and customize it to activate it.
Activating Google Voice Unlock is a very simple setup that takes less than a minute. Using my old Samsung Galaxy S5 with Android Marshmallow, I will show you the steps to enable voice to unlock your phone using Google Assistant, which will serve as a reference to perform this same operation with any other Android device on which the option does not appear. Smart Lock.
Just go to your phone settings -> Security -> Advanced, click on the Trusted Agents box and activate the Google Smart Lock tab. Once the option to unlock the mobile phone by voice is enabled, we can then send one or more WhatsApp messages without using our hands.
Now we go back to the previous menu and we will see a new option called Smart Lock, click on it and enter the pin for the unlock that we used normally.
Below we will see a list of new unlocking options;
Device with you: keeps the phone unlocked while you are wearing it.
Trusted places: add places trusted in which the device will unlock automatically.
Trusted devices: Add other devices with which our mobile phone will unlock when it is nearby.
Trusted item: unlock the mobile device with voice recognition. This is what interests us on this occasion.
We press the latter option and activate the Unlock by voice tab. If we have not previously configured speech recognition, we will have to do so by clicking again to configure the speech model.
Record voice calls on WhatsApp
Unlock your phone and send WhatsApp messages without hands
How to send a message with Whatssap without hands?
This is the simplest thing, with the first sentence O, our device is unlocked and the Google voice assistant starts.
So we just have to order "Send a Whatsapap to + contact name", to which the assistant will ask us' what is the message? ', so we have to dictate the message we want to send out loud and that's it.
- OK Google! (The phone is unlocked)
- Send Whatsapp to Morgana!
- Ok, chat with Morgana, what's the message?
- Hi Morgana!
- Got it, do you want to send it or change it?
- Submit!
- Send message!
To complete this function it is only necessary for the mobile to read aloud the messages received from whatsapp if you touch the device, but until today Google Assistant doesn't have that service, so we'll have to resort to one of the following Android applications to read WhatsApp messages aloud.
Android applications to read WhatsApp messages aloud
Hatomic
Hatomico is a free and highly configurable wizard to read messages received from Whatsapp without having to touch the phone, with support for Whatsapp, Telegram, LINE and Hangouts.
Pelix Notify
This free application automatically reads all voice notifications received from your phone: email, SMS, WhatsApp, as well as any other previously configured application or service.
How to automate tasks in Android games
Further Reading:
WhatsApp widget, how to use it
Whatsapp, how to convert audio messages to text
How to recover forgotten WhatsApp PIN
Block Whatsapp contact, I tell you everything
Because sometimes Whatsapp doesn't send photos