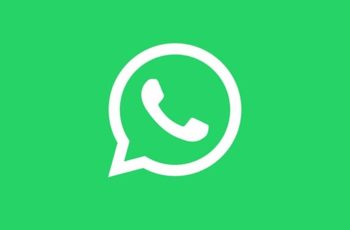 Useful functions of WhatsApp hidden but very useful !!! WhatsApp has so many options that sometimes, even the useful ones go unnoticed. Let's review the 3 features that are there for everyone (i.e., they're not exclusive to iOS or Android) and that (maybe) you didn't know.
Useful functions of WhatsApp that we do not know
How to know if I have been blocked on Whatsapp
1. Send photos with Whatsapp in superior quality
We normally send photos via the "Gallery" option, but they are compressed so they take up less space. If you want to send a photo in the highest quality, instead of using this option, you can send them via Documents.
2. Chat pussy
Chats on WhatsApp are sorted by last message received, but there is a way to set chats to always appear at the top.
To set up a chat, go to the main WhatsApp window and hold your finger on it. Then touch the pin… chat set! Do you want to cancel one? Repeat the process. You can set up 3 chats at a time.
Tricks to master WhatsApp perfectly
3. Mark messages as favorites
Often on WhatsApp they send us funny messages or useful information that should always be at hand. You can save them in a separate notebook or, even better, make them favorite messages.
To do this, tap the message you want to highlight and tap the star icon: message saved!
Favorite messages are saved in the chat they belong to, under the general group information. Search for "Featured Posts" ed here they are there.
Did we miss any other useful Whatsapp options? Let us know in the comments box below!
Further Reading:
Self-destructing WhatsApp messages are now official
WhatsApp prepares a new advanced search function
Will WhatsApp charge € 0,01 for each message and will its logo be blue?
The WhatsApp settings menu changes with the latest update
How to share WhatsApp status as a story on Facebook